Online registration finished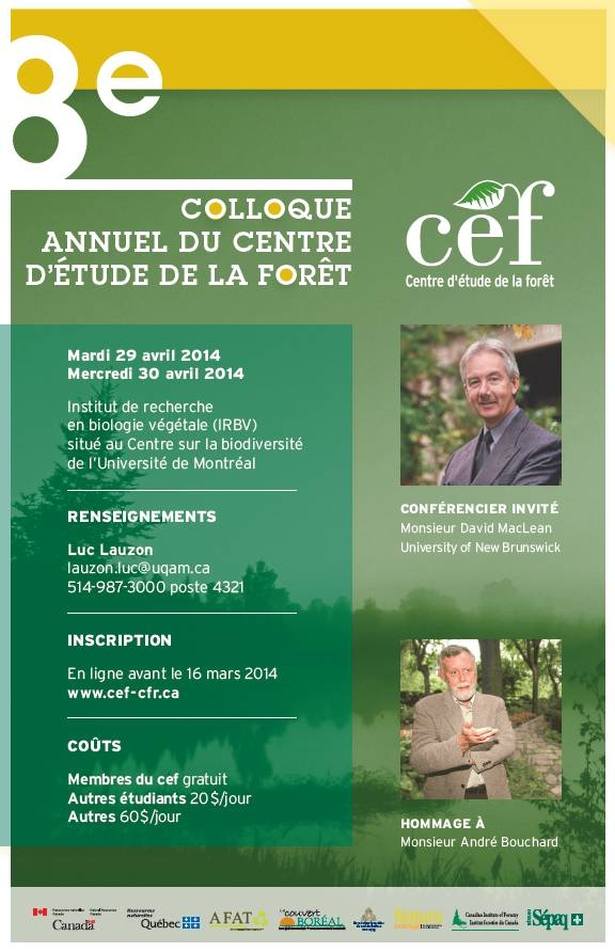 Share the poster!

CFR 8th Annual Conference
The Centre for Forest Research (CFR) is pleased to invite you to the 8th annual CFR conference, which will held April 29th and 30th, 2014, at the Centre for Biodiversity

, located in the Montreal Botanical Garden. The conference is open to all those associated with CFR and other members of the scientific community.
General Program
Tuesday, April 29th
Morning: "Fun run," information, words of welcome, and conference opening. Hommage to André Bouchard followed by presentations by new members - Henry Teuscher Auditorium (IRBV).
Lunch: Botanical Garden restaurant
Afternoon: Student presentations (2 parallel sessions) - Teaching Lab & Amphitheatre (Centre for Biodiversity)
Late afternon: Sports activity
Supper: Open
Evening: Bowling
Wednesday, April 30th
Morning: Guided tour of the Garden.
Morning: Presentations by new members followed by student talks (2 parallel sessions) - Teaching Lab & Amphitheatre (Centre for Biodiversity)
Lunch: Botanical Garden restaurant | CEF Annual General Assembly
Afternoon: Poster session followed by student talks (2 parallel sessions)
Late afternoon: Prize awards and closing remarks around 5:00 PM
Keynote Speaker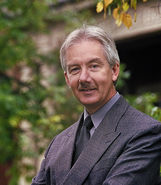 The CFR is pleased to welcome, as this year's keynote speaker, David MacLean

of the University of New Brunswick. Dave has been an active partner of CFR members for several years. His research interests include the effects of climate change on insect outbreaks, managing carbon sequestration, and spatio-temporal analysis of human and human disturbance of the forest. To read a summary of one of his recent conferences, go to the following link Killing trees to grow bugs and birds: modifying intensive forest management for conservation?

Or, How can we both conserve forests and provide timber and non-timber forest values for society? David MacLean will present the keynote address on Tuesday, 29 April. Title and summary of his talk to follow.







Hommage to André Bouchard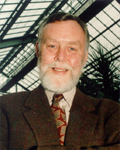 The Centre for Forest Research(CEF) and the Institute for Research in Plant Biology (IRBV) invite you to a tribute highlighting the career of the late Professor Emeritus André Bouchard, founding member of the CEF, curator of the Botanical Garden of the City of Montréal from 1975 to 1996, and director of the IRBV from 2002 to 2006. This is an opportunity to recognize the outstanding contributions of Professor Bouchard to plant ecology and to the scientific institutions of Montreal. As you know, he was an outstanding educator, an engaged citizen, and an internationally recognized researcher. This event will be followed by cocktails in the André Bouchard Room.
Date: Tuesday, 29 April 2014 (5:00 PM to 5:45 PM)
Place: Biodiversity Centre Auditorium, situated in the Montréal Botanical Garden.

Registration & Cost
CFR members (regular, associate, masters or doctoral student, post-doc and professional): free
Other students: $20 per day (pay on site)
Others: $60 per day (pay on site)
Registration over...
Localisation
Here is a general map

of the area.

Restaurants
Here are a few options near the Hotel and the Botanical Garden:
Station in vivo (Café - closes at 7:00 PM), 4545 Avenue Pierre-de Coubertin
Chez Cora (Breakfast/lunch), 5670 Sherbrooke
Jardin Tiki (Asian buffet), 5300 Sherbrooke
Madisons (Steakhouse), 5222 Sherbrooke
Dallas BBQ (Grill), 5350 Sherbrooke
Au Vieux Duluth (Greek), 5460 Sherbrooke
Beni Hana (Japanese Grill), 5666 Sherbrooke
Vinnie Gambini (Italian), 5660 Sherbrooke
Rôtisserie St-Hubert , 6225 Sherbrooke
Bistro Le Répertoire (Fine cuisine), 5076 Bellechasse
... Many others are on Masson street, west of St-Michel & on Ontario street, west of Pie-IX.
Sports Bars (for hockey playoffs):
Bar 99, 4240 Hochelaga
Rôtisserie St-Hubert, 6225 Sherbrooke
Restaurant Vinnie Gambini, 5660 Sherbrooke (call to make sure: 514-252-4446)
... Many others are on Masson street, west of St-Michel & on Ontario street, west of Pie-IX.

Call for oral presentations and posters
All CFR members with results are invited to present their work either as a poster or an oral presentation; only presentations will results will be accepted for oral presentations. Priority will be given by the selection committee as follows: 1) student-members (including postdocs) and 2) all other CEF members.
The abstract should contain between 250 and 300 words in the language in which you are giving the presentation. Abstracts not respecting these guidelines will be rejected; abstracts cannot be modified after the submission deadline.
To ensure that the sessions run smoothly, NO hookups other than that of the presentation computer will be permitted. Mac users should make sure that they have software versions compatible with Windows-PC.
Oral presentation specifications - Your presentation is limited to 15 minutes, followed by a 5 minute question period. Presentations should be in PDF or Microsoft Powerpoint format; Version 2010 will be installed on the computers. You can use earlier versions if you do not have Office 2010. If you have videos or other animation, make sure that the files are compatible with Windows. Also, we cannot guarantee internet connections, so please bring a copy of your presentation on USB. Consequently, no presentation using cloud storage (on the internett) is to be used (Prezi or others).
Poster specifications - All Posters must be in PORTRAIT format, with maximum dimensions of 36 inches (91.5 cm) wide by 48 inches (122 cm) tall. Please read this article

in Nature to increase the quality of your poster presentations.
Contest
Best oral presentation:

Couvert Boréal will offer a one-year subscription and the opportunity to write an article (vulgarisé) to the winner for the best student oral presentation (as voted by the judges). The winner will also receive a $300 prize from the CEF.
Audrey Lemay was voted the CEF 2014 best oral presentation

Best poster:

L'Association forestière du sud du Québec (AFSQ ) will offer the book Des feuillus nobles en Estrie et au Centre-du-Québec: guide de mise en valeur and a one-year subscription to Le progrès forestier magazine, with the possibility of writing an article for the magazine.
Institut Forestier du Canada Orléans section, will offer a $100 prize, a one-year subscription to Forestry Chronicle, as well as include the winner's photo and poster abstract in the "Section News" of the journal.
Maude Crispo was voted for the best poster of the 2014 CEF symposium

Door prizes
The prizes will be drawn from among the participants at the conference. To be eligible, you must deposit your name badge in the draw box before the conference concludes. The draw will take place following the announcement of the winners for the best poster and best oral presentation, Wednesday, April 30, at 5:00 PM.
1st prize: Fishing package (European plan) for 3 days in one of the wildlife reserves, valued at $1,290, courtesy of Sépaq
2nd prize: One-year subscription to the magazine Nature Sauvage
3rd prize: "Le Québec en miettes" by Michel Leboeuf
4th prix: "Plants of wetlands and the seaside " by Martine Lapointe

Lodging
Rooms can reserved at l'Hotel Universel Montréal

(tollfree: 1-800-567-0223), please indicate that you are with the CEF (code de groupe: CEF).
The following rates are applicable (until 28 March 2014).
Special rates (standard room):
1 person $99.00+tx
2 persons $99.00+tx
3 persons $99.00+tx
4 persons $99.00+tx
(add $10/person for breakfast)
Standard room (2 Double beds): Rooms are equipped with 2 double beds, desk, ergonomic chair and armchair. High speed internet access is FREE. Maximum 4 per room.
Restaurants

Tourist atttractions
At or around the Jardin botanique

:

Transport
Transport (organized carpooling) will be reimbursed by each CEF pole.
Contact the representative for your pole:
Wireless network access
Two options are available that would allow you to connect to the Internet at various conference locations:
Île sans fil - Offered by the City of Montreal, this connection requires neither a password nor special configuration, but it is only accessible in the main building of the Botanical Garden complex (not is the conference rooms).
Accès Eduroam - Normally all CEF students who are already connected to the Eduroam wireless network at their home university Eduroam should be able to connect to the Eduroam network of the Biodiversity Centre without resorting to a special configuration. If this is not the case, you are advised to configure your laptop BEFORE coming to the conference with the aid of des instructions disponibles dans cette page . These instructions have been provided by IT Services at the University of Montreal, but they should work regardless of the university with which you are affiliated.
Social activities
Welcome all!

Tuesday
Wednesday
07h00 Guided visit of the Botanical Gardens and bird watching Botanical Gardern

Program (subject to change)
07h00
Fun run | Course à pied du CEF
Start location: Hotel Universel Montréal . 4.8 km Trail
08
Information, registration, poster installation
Information complex of the Botanical Garden
09h00
Opening remarks
Daniel Kneeshaw and Louis Bernier, codirectors of the CEF
Henry Teuscher Auditorium
09h10
Keynote presentation
David MacLean of the University of New Brunswick

Ecological research to empower forest management: spruce budworm, carbon modeling, and conservation value of plantations

résumé/abstract

Presentations by the new regular members
10h10
François Girard, Université de Montréal
La géographie forestière dans un contexte de changement climatique
10h30
Break
10h50
Elise Filotas, TELUQ
Voir la forêt comme un système complexe: modéliser pour mieux aménager
11h10
Liliana Perez, Université de Montréal
Complex science to study complex adaptive behaviours within forest ecosystems
11h30
Colin Chapman, McGill
Tropical Forest Dynamics and its Impacts
12h00
Lunch | Botanical Garden restaurant
Tuesday afternoon

1st presentation session

Fauna - Large mammals


Moderated by Louis Imbeau
Salle B-104

Social Forestry


Moderated by Hugo Asselin
Salle B-106
13h30
Chrystel Losier
Les réponses fonctionnelles dans la sélection de l'habitat influençant la survie du caribou forestier en forêt boréale
Clément Chion
Une plateforme de simulation participative pour tester l'adaptation aux changements climatiques des orientations stratégiques d'aménagement
13h50
Julien Beguin
La conservation du caribou forestier, les feux et la récolte ligneuse: le prix à payer pour un ménage à trois
Gabrielle Rivard
Enquête sociale pour l'implantation d'une forêt de proximité: Étude de cas du TNO Sault-au-Cochon, Côte-de-Beaupré
14h10
Benoit Tendeng
Évaluation de la qualité de l'habitat de l'orignal en forêt feuillue: savoirs traditionnels et scientifiques
Anne Bernard
La cartographie participative pour une meilleure gouvernance des ressources
14h30
Marie Sigaud
Aider l'envahisseur: un herbivore indigène facilite l'installation de plantes exotiques
Amélie Denoncourt
Un nouveau statut d'aire protégée polyvalente pour le Québec
14h50
Break
2nd Presentation session

Partial cuts


Moderated byRobert Schneider
Salle B-104

Modelling


Moderated by Elise Filotas
Salle B-106
15h10
David Auty
Simulating the effects of partial harvesting on lumbe product assortment and value
Mario Fontana
Influence du climat et des facteurs pédologiques sur la nutrition et la productivité de Salix miyabeana SX 67
15h30
Arun Bose
Réponse des tiges résiduelles à la coupe partielle de peuplements de peuplier faux-tremble (Populus tremuloides Michx) en forêt boréale mixte
Rebecca Tittler
Setting goals for old growth forest: How large should managment units be?
15h50
Alexandre Guay-Picard
Restaurer nos forêts mixtes: les coupes partieles pour contrer l'enfeuillement
Gauthier Ligot
Dynamique des forêts irrégulières et mélangées: de la modélisation aux recommandations sylvicoles
16h10
Tadeusz Splawinski
L'impact de l'éclaircie pré-commerciale tôt dans les peuplements denses de pins gris (Pinus banksiana Lamb.) sur la mortalité des tiges éclaircies
Susy Domenicano
Utiliser la modélisation pour prévoir des scénarios futurs: les changements climatiques vont-ils conduire les systèmes agroforestiers au Québec vers la complémentarité ou la compétition?
16h30
Julien Moulinier
Effets de l'éclaircie commerciale et de la fertilisation dans les pinèdes grises de l'ouest du Québec
Dominic Cyr
Mise en opération d'une plateforme de simulation de paysage forestier généraliste sensible au climat: Une analyse de sensibilité globale à l'écotone tempéré-boréal, horizon 2050-2150
17h00
Hommage to André Bouchard
Pierre Drapeau et Jacques Brisson
Henry Teuscher Auditorium
18h00
CEF AGA
Room B-104
20h00
Bowling!
Salle Quilles moderne , 3115, boulevard de l'Assomption
07h00
Guided visit of the Botanical Garden and bird watching
Meet in front of the Information Complex
08h00
Information, registration, poster installation.
Complexe d'accueil du Jardin botanique
3rd Presentation session

Forest Soils


Moderated by Nicolas Belanger
Salle B-104

Forest Disturbance


Moderated by Sylvie Gauthier
Salle B-106
08h30
Thomas Capdeville
L'effet de l'orniérage sur la productivité forestière
Tiphaine Després
Régime de trouées à la limite nordique de la forêt tempérée feuillue
08h50
Mohammed Henneb
La préparation mécanique du sol comme moyen de limiter la paludification
Guillaume Sainte-Marie
Passer la sylviculture "dans la tordeuse"; effets à long terme de l'aménagement forestier sur les pertes de bois liées à la tordeuse des bourgeons de l'épinette
09h10
Vincent Gauthray-Guyénet
Comprendre l'effet des changements de composition du couvert forestier sur les propriétés du sol
Victor Danneyrolles
Reconstitution de la composition préindustrielle et des changements du couvert forestier au cours du XXe siècle dans la sapinière du Témiscamingue
09h30
Sara Foudil-Bey
L'hétérogénéité des litières affecte-elle la décomposition?
Aurélie Terrier
La forêt boréale de la Ceinture d'Argile, un paysage résistant aux impacts d'une augmentation future du régime de feux
09h50
Daniel Houle
Le pin gris et l'épinette noire font table à part
Jean Marchal
Modélisation de l'effet des changements de végétation et climatiques sur la fréquence et la taille des feux
10h10
Break
4th Presentation session

Roots and Wood


Moderated by Annie DesRochers
Salle B-104

Population Dynamics


Moderated by Daniel Kneeshaw
Salle B-106
10h30
Gilbert Tremblay
Séquestration du carbone atmosphérique dans la biomasse racinaire de plantations de saules
Virginie Angers
Interdatation des arbres morts dans un contexte de mortalité diffuse: gare aux cernes manquants!
10h50
Audrey Lemay
Arbres sur pieds vs arbres renversés: comment le système racinaire prévient-il le chablis chez les épinettes noires éclaircies?
Alexandre Collin
Stratégie d'appropriation des ressources souterraines de l'érable à sucre (Acer saccharum) et de l'érable rouge Acer rubrum) selon un accroissement de l'abondance en conifères
11h10
Li Li
Scaling mechanical properties from mini-clear samples to full size lumbers
Pierre Nlungu Kweta Bisewolo
Recrutement de conifères dans les peuplements de trembles (Populus tremuloides', Michx.) le long d'un gradient est-ouest dans la forêt boréale du Canada ''
11h30
Matt Follett
The effect of two pruning types on crown motion
Armand Resneau
La structure des peuplements de seconde venue se rapproche-t-elle plus rapidement des forêts primaires comparativement aux peuplements post-feux?
11h50
Olivier Martin
Quantifier l'effet de la compétition sur la couronne des arbres à partir de données de LiDAR terrestre
Isabelle Visnadi
Régénération et dynamique spatio-temporelle des populations marginales de cèdre blanc (Thuya occidentalis L.) en forêt boréale
12h10
Lunch | Botanical Garden restaurant || CEF Annual General Assembly (room B-104)

Wednesday afternoon

13h30
Poster Session (poster list)
Information Complex of the Botanical Garden
14h45
Transition vers les séances en parallèle
5th Presentation session

Fauna - Small mammals


Moderated by Emma Despland
Salle B-104

Ecophysiology


Moderated by François Hébert
Salle B-106
14h50
Olivia Tardy
Réponses fonctionnelles densité-dépendantes dans la sélection de l'habitat par les ratons laveurs et les moufettes rayées
Aitor Ameztegui
Modeling forest dynamics using tree functional traits
15h10
Toshinori Kawaguchi
Dynamics and density-dependant habitat selection of snowshoe-hare in southern Quebec
Olivier Tougourdeau
Modeling sugar maple architecture and biomass allocation along its intogeny: application of the GREENLAB model on mature sugar maple trees
15h30
Pauline Suffice
Les coupes progressives irrégulières: des sites de cohabitation entre le bouleau jaune et le lièvre d'Amérique?
Rasheed Fahad
Leaf spectral reflectance as an efficient tool for the early detection of sustained low levels of plan water stress
15h50
Pierre-Marc Brousseau
Utilisation des traits fonctionnels pour prédire les interactions prédateurs/proies
Pierre-Paul Dion
La phénologie de la voûte forestière influence la croissance de l'ail des bois
16h10
Transition vers les séances en parallèle
6th Presentation session

Ornithology


Moderated by André Desrochers
Salle B-104

Biologie moléculaire


Modéré par Benjamin Hornoy
Salle B-106
16h15
Philippe Cadieux
Les vieilles forêts boréales: une valeur sûre pour le maintien de la diversité des oiseaux associés au bois mort?
Noemie Graignic
Diversité génétique des populations d'érable à sucre à sa limite nordique
16h35
Geneviève Potvin
Effets de la configuration de la forêt résiduelle sur des espèces aviaires associées aux forêts âgées dans les paysages aénagés de la forêt boréale du nord du Saguenay-Lac-St-Jean
Marine Vautier
PtiZFP1, un facteur de transcription à doigts de zinc central dans la réponse de défense induite chez le peuplier
16h55
Chantal Cloutier
Évaluation des stratégies de rétention de bois mort dans les brûlis récents sur le maintien de la diversité biologique
Mebarek Lamara
Coexpression network analysis of genes associated to wood physical traits in white spruce
17h15
Closing remarks and prizes
Daniel Kneeshaw and Louis Bernier, co-directors of the CEF

Room B-104
Poster session

Partners

Information
For information, contact Luc Lauzon.