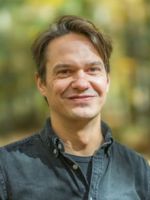 Victor Danneyrolles
Université du Québec à Chicoutimi
INTÉRÊTS DE RECHERCHE
Écologie forestière, écologie du paysage, biogéographie et écologie historique.
Changements globaux et dynamique des écosystèmes forestiers.
Applications de la télédétection à l'étude de la dynamique des écosystèmes.
Écologie appliquée à la gestion durable des écosystèmes forestiers.
PUBLICATIONS AVEC COMITÉS DE LECTURE
CHAPITRES DE LIVRES ET RAPPORTS DE RECHERCHE APPLIQUÉE
Girona, M.M., Aakala, T., Aquilué, N., Bélisle, A.-C., Chaste, E., Danneyrolles, V., Díaz-Yáñez, O., D'Orangeville, L., Grosbois, G., Hester, A., Kim, S., Kulha, N., Martin, M., Moussaoui, L., Pappas, C., Portier, J., Teitelbaum, S., Tremblay, J.-P., Svensson, J., Versluijs, M., Wallgren, M., Wang, J., & Gauthier, S. 2023. Challenges for the Sustainable Management of the Boreal Forest Under Climate Change. In Girona, M.M., Morin, H., Gauthier, S., & Bergeron, Y. (eds.), Boreal Forests in the Face of Climate Change: Sustainable Management, pp. 773–837. Advances in Global Change Research. Springer International Publishing, Cham. https://doi.org/10.1007/978-3-031-15988-6_31
Danneyrolles, V., Dupuis, S., Boucher, Y., Laflamme, J., Fortin, G., Leroyer, M., Terrail, R., Bergeron, Y., & Arseneault, D. (2020). Utilisation couplée des archives d'arpentage et de la classification écologique pour affiner les cibles de composition dans l'aménagement écosystémique des forêts tempérées du Québec. Mémoire de recherche forestière n°183, Gouvernement du Québec, Ministère des Forêts, de la Faune et des Parcs, Direction de la recherche forestière.