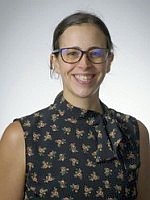 Isabelle Laforest-Lapointe
Membre régulière
Impact of plant-microbe interactions in the phyllosphere on terrestrial ecosystem functions
Professeure adjointe
Université de Sherbrooke
Faculté des Sciences
Département de biologie
2500, boul. de l'Université
Sherbrooke (Québec) Canada, J1K 2R1
(819) 821-8000 Poste 63473
Page départementale

| Laforest-Lapointe Lab

| Site personnel

| Twitter

| ResearchGate

| LinkedIn

| Google Scholar

Formation | CRC | Publications
FORMATION
Post-Doctoral Research Position - Departments of Physiology and Pharmacology & Pediatrics, Cumming School of Medicine, University of Calgary (2017 - 2019) - Directrice: Marie-Claire Arrieta
Ph.D Biology - Université du Québec à Montréal (2012 - 2017) - Directeur: Steven Kembel - Co-Directeur: Christian Messier
M.Sc Statistics & Operations Research - Universitat Politecnica de Catalunya (2011 - 2012)
M.Sc Terrestrial Ecology & Biodiversity Management - Universitat Autonoma de Barcelona (2011) - Directeur: Javier Retana - Co-Directeur: Jordi Martinez-Vilalta
B.Sc Biology (Environment & Conservation) - Université Laval (2010)
BIOGRAPHIE
J'ai obtenu un poste de professeure adjointe à l'Université de Sherbrooke en janvier 2020. J'ai complété mon doctorat à l'Université du Québec à Montréal (laboratoire Kembel, 2012-2017) ainsi qu'un poste de chercheure postdoctorale à l'University de Calgary (laboratoire Arrieta, 2017-2019). J'ai également complété une MSc en écologie terrestre et gestion de la biodiversité à l'Universitat Autonoma de Barcelona (2011) ainsi que les cours d'une MSc en statistiques à l'Universitat Politecnica de Catalunya (2012). En tant que spécialiste de l'écologie microbienne, mon équipe utilise l'écologie, la microbiologie, la bioinformatique, les statistiques et la génomique pour étudier les interactions hôte-microbe dans les plantes et les écosystèmes humains. La recherche, la vulgarisation et l'enseignement sont mes plus grandes passions.
I am an Assistant Professor at Université de Sherbrooke since January 2020. As an early career researcher, I hold a Canada Research Chair Tier II in Applied Microbial Ecology, as well as New Frontiers: Exploration, NSERC Discovery, and FRQNT-Relève grants. I completed my PhD at the Université du Québec à Montréal (Kembel Lab, 2012-2017) and a Postdoctoral Fellowship at the University of Calgary (Arrieta Lab, 2017-2019). I had the privilege of completing a MSc in Terrestrial Ecology and Biodiversity Management at the Universitat Autonoma de Barcelona (2011) and the courses of a Master in Statistics at the Universitat Politecnica de Catalunya (2012). As microbial ecologists, our team uses ecology, microbiology, bioinformatics, statistics, and genomics to study host-microbe interactions in plants and human ecosystems.
THÈMES DE RECHERCHE
Titulaire de la Chaire de recherche du Canada en écologie microbienne appliquée
Chaire de Recherche du Canada Niveau 2 / Canada Research Chair Tier 2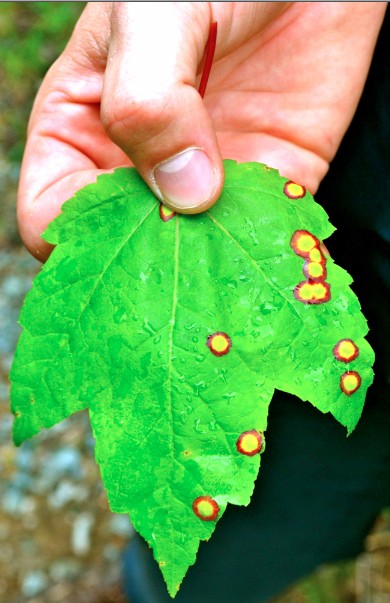 L'écologie microbienne, une synergie entre la microbiologie, l'écologie et la bioinformatique, a révélé un rôle important des interactions hôte-microorganismes en tant que moteurs des fonctions des écosystèmes terrestres telles que la productivité et la résilience. L'objectif de ma CRC est d'explorer les interactions hôte-microbes multi-trophiques dans un contexte de (1) variation temporelle de la structure taxonomique et fonctionnelle des communautés microbiennes ; (2) augmentation des stress abiotiques dus au changement global ; et (3) développement de technologies de bio-contrôle microbien (communautés synthétiques) comme alternative aux produits chimiques. Cette CRC en écologie microbienne appliquée permettra à la fois d'élargir notre compréhension mécanistique des symbioses plantes-microbes et d'améliorer les technologies visant à maintenir la productivité et la résilience des écosystèmes terrestres.
Microbial ecology, a synergy between microbiology, ecology, and bioinformatics, has revealed an important role for host-microbe interactions as drivers of terrestrial ecosystem functions such as productivity and resilience. The objective of the CRC is to explore multi-domain host-microbe interactions in a context of (1) temporal variation of taxonomic and functional microbial community structure; (2) increasing abiotic stresses due to global change; and (3) development of microbial bio-control technologies (synthetic communities) as an alternative to chemicals. The CRC in Applied Microbial Ecology will both expand our mechanistic understanding of plant- microbe symbioses and improve technologies aimed at maintaining ecosystem productivity and resilience.
PRIX ET DISTINCTIONS
2021/11 - Prix Gisèle-Lamoureux du FRQNT | Publication primée : Un rôle de taille pour les microorganismes. Publiée dans : Le Climatoscope
2021/05 - Early Career Award, Canadian Society of Ecology and Evolution
2018/12 - Best post-doctoral presentation, Snyder Institute
2018/01 - Top 10 Scientific Discoveries from Quebec of 2017, Quebec Science
2017/05 - PhD Diversity and Excellence in Research Award, Canadian Society of Ecology and Evolution
2017/04 - Research Award for best student publication, Université du Québec à Montréal
2015/07 - ISME Best Contribution, 5th Phyllosphere International Symposia, International Society of Microbial Ecology
Profil Google Scholar

PUBLICATIONS
Books
Book chapters
Edited books, special journal editions and proceedings
Peer-reviewed articles
Articles published in proceedings
Scientific reports, manuals and others
Theses, dissertations and essays
Supervised theses, dissertations and essays
Non peer-reviewed articles