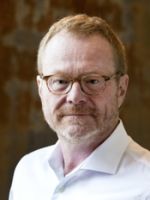 Colin Chapman
Chercheur associé
Canada Research Chair - Primate Ecology and Conservation
Killam Research Fellow
Fellow of the Royal Society of Canada
Professor, Dept. of Anthropology and McGill School of Environment, McGill University
Associate Member of Biology, McGill
Associate Member of Redpath Museum, McGill
Honorary Lecturer, Makerere University, Kampala, Uganda
Associate Scientist, Wildlife Conservation Society
ACADEMIC BACKGROUND
Post-Doctoral Fellow at the Peabody Museum, Harvard University, Cambridge
Post-Doctoral Position (NSERC) at the Department of Biology, McGill University, Montreal, Canada
Ph.D. in Zoology and Anthropology at the University of Alberta, 1987
Masters in Anthropology at the University of Alberta, 1983
B.Sc. (Honors) in Zoology at the University of Alberta, 1981
RESEARCH THEMES
My research focuses on how the environment influences primate abundance and social organization and how primates affect their environment through seed dispersal and herbivory. Given the plight of primates, I have applied this information to conservation, which has led me to research the human dimension of conservation. Now with what I have personally witnessed with respect to the slaughter of elephant populations in Africa, I am also turning to study elephant population dynamics and their ecological roles in forest ecosystems. One of the initially unplanned, but extremely fortunate outcomes of this research has been my ability to study the drivers of long-term environmental change in Kibale National Park, Uganda, where I have worked for over 27 years.
Currently, the research of my students, collaborators, and myself focuses on three themes:
Determinants of Animal Abundance: Nutrition, Stress, and Disease
Tropical Tree Dispersal, Regeneration, and Diversity
Determinants of Animal Group Size
CONSERVATION INTERESTS
Through our role as faculty at McGill University, Honorary lecturers at Makerere University, and as Research Associates of the Wildlife Conservation Society, we are actively involved in a number of conservation efforts. Some of these efforts are academic in nature (see Research Interests) and are designed to provide managers, particularly the Ugandan Wildlife Authority, with the information needed to construct informed conservation plans, while others involve training or are strictly applied. Given the plight of tropical forest and aquatic ecosystems and the animals they support, much of our energy is directed towards conservation-oriented efforts. Activities we are currently engaged in include:
Establishing linkages among the Ugandan Fisheries Resource Research Institute, Makerere University, and academic institutions to promote training in "Conservation Science".
Training of Ugandan students in the needed tools, academic skills, and knowledge to address conservation issues in Uganda.
Working with Ugandan Fisheries Resources Research Institute to predict future changes in the Lake Victoria System.
Exploring tropical forest restoration to provide managers with the information to restore degraded tropical forests and the animal populations that they could support.
Working with media groups around the world to increase awareness about the conservation of tropical ecosystems.
Establishing and evaluating a Health Centre, and hopefully soon a mobile health centre to improve the health and knowledge of the local community and to improve parks-people interactions.
PUBLICATIONS
Profil Google Scholar

Books
Marsh, L.K., Chapman, C.A. (2013) Primates in Fragments - Complexity and Resilience. Springer New York, New York, NY. -- p
Book chapters
Edited books, special journal editions and proceedings
Huffman, M.A. and Chapman, C.A., Eds. (2009) Primate parasite ecology: The dynamics and study of host-parasite relationshipsCambridge Studies in Biological and Evolutionary Anthropology. Cambridge University Press, Cambridge
Peer-reviewed articles
Articles published in proceedings
Scientific reports, manuals and others
Theses, dissertations and essays
Supervised theses, dissertations and essays
Non peer-reviewed articles
<< | MembresReguliers | >>