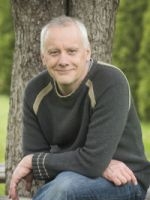 Alain Paquette
Membre régulier
Écologie et biodiversité des arbres
Université du Québec à Montréal
Département des sciences biologiques
CP 8888, Succursale Centre-ville
Montréal, Qc, Canada H3C 3P8

(514) 987-3000 Poste 1277



Département des Sciences biologiques UQAM

Coordonnateur scientifique:
IDENT

(International Diversity Experiment Network with Trees) /
facebook

/ Un projet
BIOPOLIS


Comité de direction: GFBi

(Global Forest Biodiversity Initiative)


Nouveau projet CRSNG-Stratégique sur la tolérance à la sécheresse des forêts! En recrutement d'étudiants gradués (détails sous peu)
L'effet de la diversité des arbres sur la productivité des forêts passe en partie par la diversité des bactéries sur leurs feuilles! Un papier dans Nature pour IDENT!

Perte de diversité = perte de productivité et financière, et ce dans l'ensemble des forêts du Monde: Nouveau papier dans Science!

FORMATION
Postdoctorats zonage fonctionnel (TRIADE), 2009 (UQAM), et biodiversité, 2010 (UQO)
Ph.D. en sciences biologiques, 2007 (Université de Montréal)
M.Sc. en sciences biologiques, 1999 (UQAM)
THÈMES DE RECHERCHE
Je m'intéresse aux effets de la biodiversité sur l'environnement forestier, et à la place des arbres en milieu urbain et périurbain.
PUBLICATIONS
Google Scholar

Books
Book chapters
Edited books and proceedings
Peer-reviewed articles
Articles published in proceedings
Scientific reports, manuals and others
Theses, dissertations and essays
Paquette, A. (2006) Réhabilitation de forêts par la plantation sous-couvert : écologie des arbres plantés dans le sud-ouest du Québec. PhD thesis, Université de Montréal. (EndNote | BibTeX-CSV | BibTeX | Scholar )
Paquette, A. (2000) Étude comparative de l'efficience d'utilisation des éléments nutritifs chez deux espèces d'arbres feuillus, le chêne rouge et le frêne de Pennsylvanie, après dix années de croissance en plantation. Master's thesis, Université du Québac à Montréal. (EndNote | BibTeX-CSV | BibTeX | Scholar )
Supervised theses, dissertations and essays
Non peer-reviewed articles
Reportages
Reboiser intelligemment 2016. Reportage sur la forêt urbaine et l'agrile du frêne au Québec. Radio-Canada - La Semaine Verte, 15 octobre 2016.
Silence, ça pousse! 2010. Reportage sur la forêt et la biodiversité au Québec. France 5, 29 décembre 2010. Voir le reportage .
Rogel, J.-P. et Y. Lévesques. 2003. L'erreur méridionale. Découverte. Radio-Canada, 21 novembre 2003. Voir le reportage
AUTRES ACTIVITÉS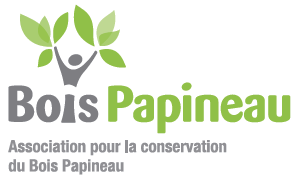 Membre du Comité scientifique

de la 12e Conférence canadienne sur la forêt urbaine (Laval, septembre 2016).
Conférence canadienne sur la Vice-président de l'Association pour la Conservation du Bois Papineau (ACBP

), un grand parc urbain au coeur de Laval. Le parc est un habitat reconnu pour plusieurs espèces en péril, et comprend trois écosystèmes forestiers exceptionnels (EFE), dont une hêtraie à érable à sucre très âgée située sur une formation géologique particulière.
Pour plus de détails et une façon originale de découvrir le Bois Papineau, visitez sa EarthCache

. Une autre Earthcache intéressante et reliée à mes travaux de doctorat se trouve à Godmanchester

, Haut-Saint-Laurent.
Former Personnel
- Valentina Vitali (Postdoc 2019) - Léa Barou (Prof. de rech. 2019) - Alex-Anne Couture (Stage 2019) - Anastasiya Zhukova (Stage 2019) - Cameron Daoust (Stage 2019) - Christiane Labine (Stage 2019) - Marie Rousseau (Stage 2019) - Maxime Célérier (Stage 2019) - Maxime Kozyra (Stage 2019) - Paola Saavedra (Stage 2019) - Aida Luengas (Stage 2018) - Alex-Anne Couture (Stage 2018) - Amandine Acloque (Stage 2018) - Arnau Campanera (Stage 2018) - Charles Des Roches (Stage 2018) - Claudia Masso (Stage 2018) - Francis Giard (Stage 2018) - Imad Khalidi (Stage 2018) - Juan Manuel Córdoba Cabanillas (Stage 2018) - Meggy Legault (Stage 2018) - Orane Mordacq (Stage 2018) - Sofiane Laifa (Stage 2018) - Soulimen Kadi (Stage 2018) - Thomas Ropers (Stage 2018) - Uche Osazuwa (Stage 2018) - Yasmine Kadiri (Stage 2018) - Émilie Faetibold (Stage 2018) - Manon Monfort (Stage 2017) - María del Pilar Oreja Fuentes (Stage 2017) - Théotime Fily (Stage 2017) - Maxime Dupont (Stage 2016) - Noémie Lemaire (Stage 2016) - Florian Naisse (Stage 2014) - Evick Mestre (Stage 2012) - Michael Heym (Stage 2010) - Bastien Lecigne (Stage 2009)

Former Students
Director - Diong Boniface Gomis (M.Sc. 2018)
Co-Director - Marc-Olivier Martin-Guay (M.Sc. 2017) - Chelsea Archambault (M.Sc. 2015) - Cornelia Garbe (Ph.D. 2014) - Mario Buitrago (M.Sc. 2014) - Frédéric Boivin (M.Sc. 2010)
<< Alison Munson | MembresReguliers | Changhui Peng >>