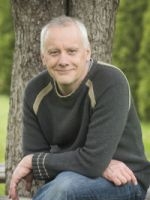 Alain Paquette
Membre régulier
Écologie et biodiversité des arbres
Université du Québec à Montréal
Département des sciences biologiques
CP 8888, Succursale Centre-ville
Montréal, Qc, Canada H3C 3P8

(514) 987-3000 Poste 1277



Coordonnateur scientifique: IDENT

(International Diversity Experiment Network with Trees) / facebook

/ Un projet BIOPOLIS


Comité de direction: GFBi

(Global Forest Biodiversity Initiative)


Offre de maîtrise

sur la perception et acceptabilité des polycultures d'arbres en ville. En co-direction avec l'École d'urbanisme et d'architecture de paysage de l'Université de Montréal
L'effet de la diversité des arbres sur la productivité des forêts passe en partie par la diversité des bactéries sur leurs feuilles! Un papier dans Nature pour IDENT!

Perte de diversité = perte de productivité et financière, et ce dans l'ensemble des forêts du Monde: Nouveau papier dans Science!

Publications récentes:

Di Paola A, Paquette A, Trabucco A, Mereu S, Valentini R, Paparella F. 2017. Coexistence trend contingent to Mediterranean oaks with different leaf habits. Ecology and Evolution; accepted.
Williams LJ, Paquette A, Cavender-Bares JM, Messier C, Reich PB. 2017. Spatial complementarity in tree crowns explains overyielding in species mixtures. Nature Ecology & Evolution; accepted.
Sittaro F, Paquette A, Messier C, Nock CA. 2017. Tree range expansion in eastern North America fails to keep pace with climate warming at northern range limits. Global Change Biology; DOI: 10.1111/gcb.13622.
Ameztegui A, Paquette A, Shipley B, Heym M, Messier C, Gravel D. 2016. Shade tolerance and the functional trait: demography relationship in temperate and boreal forests. Functional Ecology; DOI: 10.1111/1365-2435.12804.
Jewell, MD, Shipley, JW, Low-Décarie, E, Tobner, CM, Paquette, A, Messier, C, Reich, P. 2017. Partitioning the effect of composition and diversity of tree communities on leaf litter decomposition and soil respiration. Oikos; DOI: 10.1111/oik.03868.
Liang J, Crowther TW, Picard N, Wiser S, Zhou M, Alberti G, Schulze E-D, McGuire AD, Bozzato F, Pretzsch H, de-Miguel S, Paquette A, Hérault B, Scherer-Lorenzen M, Barrett CB, Glick HB, Hengeveld GM, Nabuurs G-J, Pfautsch S, Viana H, Vibrans AC, Ammer C, Schall P, Verbyla D, Tchebakova N, Fischer M, Watson JV, Chen HYH, Lei X, Schelhaas M-J, Lu H, Gianelle D, Parfenova EI, Salas C, Lee E, Lee B, Kim HS, Bruelheide H, Coomes DA, Piotto D, Sunderland T, Schmid B, Gourlet-Fleury S, Sonké B, Tavani R, Zhu J, Brandl S, Vayreda J, Kitahara F, Searle EB, Neldner VJ, Ngugi MR, Baraloto C, Frizzera L, Bałazy R, Oleksyn J, Zawiła-Niedźwiecki T, Bouriaud O, Bussotti F, Finér L, Jaroszewicz B, Jucker T, Valladares F, Jagodzinski AM, Peri PL, Gonmadje C, Marthy W, O'Brien T, Martin EH, Marshall A, Rovero F, Bitariho R, Niklaus PA, Alvarez-Loayza P, Chamuya N, Valencia R, Mortier F, Wortel V, Engone-Obiang NL, Ferreira LV, Odeke DE, Vasquez RM, Reich PB. 2016. Positive Biodiversity–Productivity Relationship Predominant in Global Forests. Science; 354:6309.
Personnel
Professionals
•
Elyssa Cameron
Interns
•
Juan Manuel Córdoba Cabanillas
•
Francis Giard
•
María del Pilar Oreja Fuentes

---

Graduate Student Advisor

Doctorates
•
Jon Urgoiti Otazua
Master's
•
Élise Bouchard
•
Yan Vincent

---

Co-Advisor

Doctorates
•
Ananda Christophe
Master's
•
Pierre-Antoine Bouliane
Former Personnel

•
Manon Monfort

(Stage 2017)

•
Théotime Fily

(Stage 2017)

•
Maxime Dupont

(Stage 2016)

•
Noémie Lemaire

(Stage 2016)

•
Florian Naisse

(Stage 2014)

•
Evick Mestre

(Stage 2012)

•
Michael Heym

(Stage 2010)

•
Bastien Lecigne

(Stage 2009)

---

Former Students
Co-Director
•
Marc-Olivier Martin-Guay

(M.Sc. 2017)

•
Chelsea Archambault

(M.Sc. 2015)

•
Cornelia Garbe

(Ph.D. 2014)

•
Mario Buitrago

(M.Sc. 2014)

•
Frédéric Boivin

(M.Sc. 2010)
FORMATION
Postdoctorats zonage fonctionnel (TRIADE), 2009 (UQAM), et biodiversité, 2010 (UQO)
Ph.D. en sciences biologiques, 2007 (Université de Montréal)
M.Sc. en sciences biologiques, 1999 (UQAM)
THÈMES DE RECHERCHE
Je m'intéresse aux effets de la biodiversité sur l'environnement forestier, et à la place des arbres en milieu urbain et périurbain.
PUBLICATIONS
Google Scholar

Books
Book chapters
Edited books and proceedings
Peer-reviewed articles
Articles published in proceedings
Scientific reports, manuals and others
Lecigne, B., Follett, M., Nock, C.A., Delagrange, S., Paquette, A. and Messier, C. (2014) Identification des facteurs influençant la réaction des arbres aux tailles de dégagement des réseaux électriques. Technical report, Chaire CRSNG/Hydro Quebec sur le contrôle de la croissance des arbres, UQAM. (EndNote | BibTeX-CSV | BibTeX | Scholar )
Belanger, L., Tremblay, J.-P., Bujold, F., Cote, L., Lamoureux, J., Thiffault, N., Lavoie, L., Paquette, A. and Schneider, R. (2013) La sylviculture intensive de plantations dans un contexte d'aménagement écosystémique – Rapport du groupe d'experts, sous la direction de M. Barrette et M. Leblanc. Technical report, Ministère des Ressources naturelles. Direction de l'aménagement et de l'environnement forestiers. (PDF | EndNote | BibTeX-CSV | BibTeX | Scholar )
Theses, dissertations and essays
Paquette, A. (2006) Réhabilitation de forêts par la plantation sous-couvert : écologie des arbres plantés dans le sud-ouest du Québec. PhD thesis, Université de Montréal. (EndNote | BibTeX-CSV | BibTeX | Scholar )
Paquette, A. (2000) Étude comparative de l'efficience d'utilisation des éléments nutritifs chez deux espèces d'arbres feuillus, le chêne rouge et le frêne de Pennsylvanie, après dix années de croissance en plantation. Master's thesis, Université du Québac à Montréal. (EndNote | BibTeX-CSV | BibTeX | Scholar )
Supervised theses, dissertations and essays
Non peer-reviewed articles
Reportages
Reboiser intelligemment 2016. Reportage sur la forêt urbaine et l'agrile du frêne au Québec. Radio-Canada - La Semaine Verte, 15 octobre 2016.
Silence, ça pousse! 2010. Reportage sur la forêt et la biodiversité au Québec. France 5, 29 décembre 2010. Voir le reportage .
Rogel, J.-P. et Y. Lévesques. 2003. L'erreur méridionale. Découverte. Radio-Canada, 21 novembre 2003. Voir le reportage
AUTRES ACTIVITÉS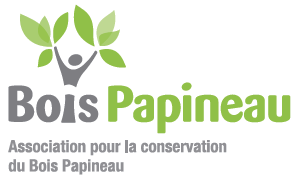 Membre du Comité scientifique

de la 12e Conférence canadienne sur la forêt urbaine (Laval, septembre 2016).
Conférence canadienne sur la Vice-président de l'Association pour la Conservation du Bois Papineau (ACBP

), un grand parc urbain au coeur de Laval. Le parc est un habitat reconnu pour plusieurs espèces en péril, et comprend trois écosystèmes forestiers exceptionnels (EFE), dont une hêtraie à érable à sucre très âgée située sur une formation géologique particulière.
Pour plus de détails et une façon originale de découvrir le Bois Papineau, visitez sa EarthCache

. Une autre Earthcache intéressante et reliée à mes travaux de doctorat se trouve à Godmanchester

, Haut-Saint-Laurent.
<< Alison Munson | MembresReguliers | Changhui Peng >>