************************************************************************ ******************************* Francais ******************************* ************************************************************************
9th Annual Conference of the CEF
The Centre for Forest Research (CEF) is pleased to invite you to the 9th annual conference of the CEF, which will be held 30 April and 1 May 2015, at UQAR. The conference is open to all partners of the CEF as well as the entire scientific community.
General program
Thursday 30 April 2015
Morning: Fun run, information, words of welcome and conference opening. Presentations by the new members.
Lunch: AGM of CEF members
Afternoon: Presentations (3 parallel sessions)
End of day: Special session on northern forest allocation limits, followed by cocktails
Supper: Free hour
Evening: Sports activity
Friday 1 May 2015
Morning:
Morning: Presentations (3 parallel sessions)
Lunch:
Afternoon: Poster session followed by presentations (parallel sessions)
End of day: Awarding of prizes and closing remarks (around 4:30 PM)
Invited speaker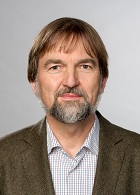 The CEF is pleased to welcome Professor Hans Pretzsch

, Chair for Forest Growth and Yield Science, Faculty of Forest Science and Resource Management, the Technical University of Munich. Dr. Pretzsch studied forest science and biostatistics at Ludwig Maximilian University (LMU) in Munich and at Albert Ludwig University in Freiburg. He received his doctorate in forest science at LMU in 1985. His research interests focus on processes of tree growth, from the individual to the stand level. He is particularly interested in plant growth reactions under stress conditions, and integrates the resulting responses of processes and structures into dynamic models. An important source of data for his research comes from a long-term study network in the forests of Bavaria. These have been followed since 1860.
Special Session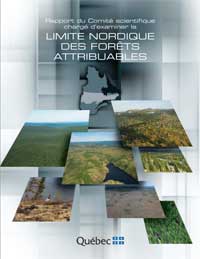 A scientific assessment of the northern forest allocation limit in Quebec
This year, we have organized the launch of special session following the publication of a special issue of the Canadian Journal of Forest Research (planned for April) on the northern limit of forestry in Québec. For this event, we will convene a panel including contributors to the special issue; the first authors will present their results and respond to questions from the audience.
Panelists:

Jean-Pierre Saucier, Direction de la recherche forestière, MFFP
Sylvie Gauthier, Ph.D. NRCan-CFS-LFC
Louis Imbeau, Ph.D. Université du Québec en Abitibi-Témiscamingue
Frédéric Raulier, Ph.D Université Laval
André Robitaille, M.Sc. MFFP
Martin-Hugues St-Laurent, Ph.D. Université du Québec à Rimouski
The session will be moderated by Daniel Kneeshaw, who will be representing Canadian Science Publishing, NRC Research Press.
Everyone is welcome!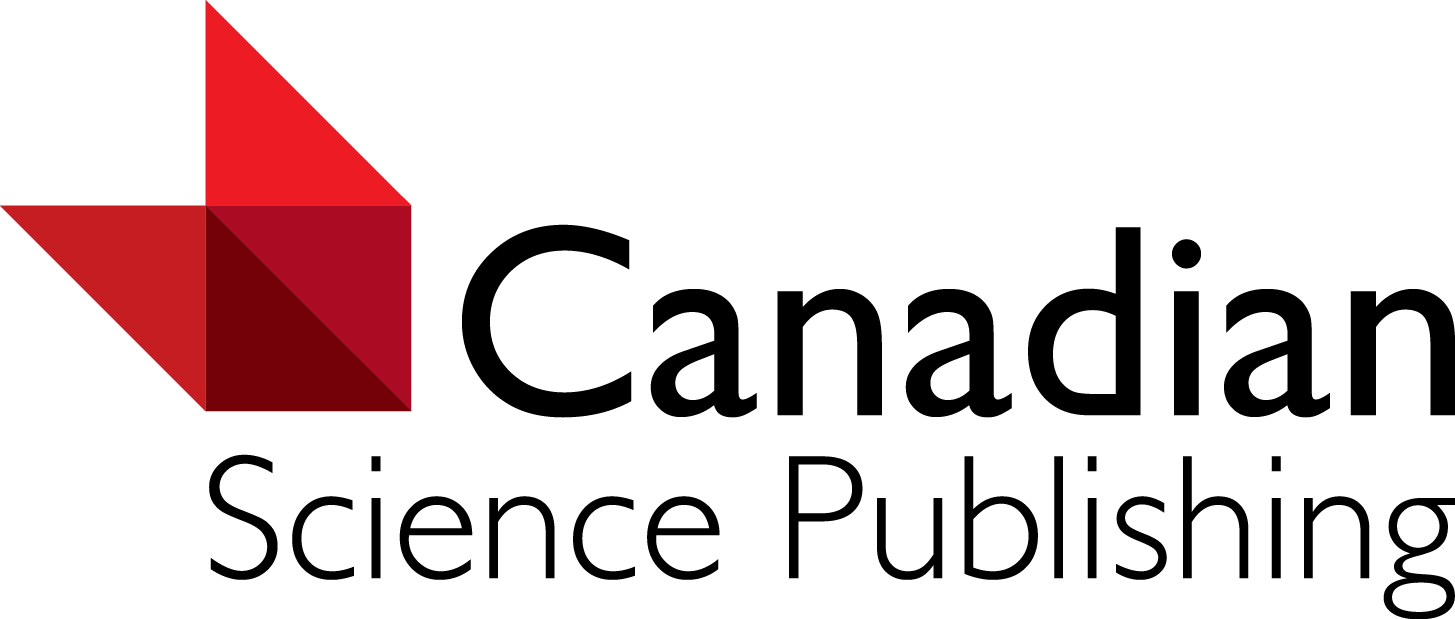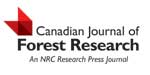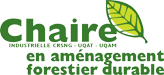 Registration & Costs
CFR members (regular, associate, masters or doctoral student, post-doc and professional): free
Other students: $20 per day (pay on site)
Others: $60 per day (pay on site)
Online registration ended March 16th, 2015. If you have not registered online, you will be able to do so on-site during the conference.

Transport
Transport services (organized carpooling) will be reimbursed for each CEF pole.
Contact the professional for your pole:
Lodging
Hôtel Rimouski

, available preferential rate (code: ColloqueCEF).
A block of rooms with a guaranteed rate has been reserved for 29 & 30 April. Preferential rate available until 29 March 2015.
HÔTEL RIMOUSKI 225, boul. René-Lepage Est Rimouski (Québec) G5L 1P2 General Information: 418 725-5000 Reservations: 1 800 463-0755 Fax: 418 725-5725
E-mail: hotelrim@hotelrimouski.com
Consult Google map

Standard room, single occupancy: $102
Standard room, double occupancy: $102
Standard room, triple occupancy: $112
Standard room, quadruple occupancy: $122
Individual billing, taxes not included.
Information regarding the Hôtel Rimouski:
La Seigneurie Restaurant, open from 7h to 22h.
Hot & cold breakfast buffet served every day between 7h and 9h30; cost, $11.95 per adult plus taxes and services.
Le Bistro Bar
Free access to our interior pool, spa and sauna
Free wireless internet connection
No cost exterior parking
Centre de santé l'Énergie du fleuve
Business centre
Exercise room
Site plan
Restaurants
Here are some recommendations for getting a bite to eat in Rimouski
Classic venues
Cage aux Sports, 130 avenue Belzile
Chez Gréco, 40 rue Saint Germain Est
Pubs/microbreweries
Cafes

Program (subject to changes)
************************************************************************ ******************************* Francais ******************************* ************************************************************************ Thursday 30 April

07h00
Fun run | Course à pied du CEF
Departs from l'Hôtel Rimouski . Super Fun Run (12 km circuit) or Fun Run (round trip, 6.3 km)
08h00
Information, registration, poster installation
Mezzanine in front of the Auditorium
09h00
Welcoming Remarks
Pierre Drapeau and Louis Bernier, Codirectors of the CEF
Auditorium F-210
Welcoming Remarks
Jean-Pierre Ouellet, Rector of UQAR
09h20
Guest Speaker
Hans Pretzsch , Chair for Forest Growth and Yield Science, Faculty of Forest Science and Resource Management, Technical University of Munich

résumé/abstract

Presentations by new regular CEF members
10h10
Sustainable management of forest carbon to combat climate change – Recent results and research program | Jean-François Boucher, UQAC
10h30
Break
10h50
Au cœur de la forêt boréale : les bryophytes | Nicole Fenton, UQAT
11h10
Agroforesterie et sylviculture intensive : interactions entre les plantes et entre les plantes et les sols | David Rivest, UQO
11h30
Réponses comportementales et démographiques du caribou et de ses prédateurs à l'aménagement forestier : survol d'un programme de recherche | Martin-Hugues St-Laurent, UQAR
12h00
Lunch| Cafeteria J-105 | AGM of the CEF (J-480)

************************************************************************ ********************** Toutes les langues ****************************** ************************************************************************
************************************************************************ ******************************* Francais ******************************* ************************************************************************
Poster session
************************************************************************ ********************** Toutes les langues ****************************** ******************* Liste des affiches pour les 2 langues ************** ************************************************************************
| | |
| --- | --- |
| Michael Belluau | Comment prédire la distribution des espèces à partir de traits physiologiques de la tolérance à la sécheresse ? |
| Simon Boivin-Dompierre | Réaction fonctionnelle d'arbres éclaircis |
| Hugo Bouchard | Recrutement des espèces arborescentes boréales dans des plantations de peupliers hybrides sur pentes de stériles miniers |
| Jean-François Bourdon | Prédire la présence de morilles de feu en trois étapes faciles |
| Florentin Bourge | Traitement du nuage de points en voxels pour permettre les mesures d'attributs forestiers à l'aide du LiDAR terrestre |
| Joëlle Castonguay | Les facteurs influençant la dynamique de Pleurozium schreberi dans les îlots résiduels après coupe |
| Emeline Chaste | Application du modèle LPJ-LMfire à la forêt boréale de l'Est du Canada |
| Nicolas Coallier | Do tree-length and full-tree harvesting create ecological sinks for saproxylic biodiversity? |
| Victor Danneyrolles | Coupes partielles anciennes, épidémies de tordeuse des bourgeons de l'épinette et changements de composition depuis 1875 au Témiscamingue. |
| Boris Merlain Djousse Kanouo | Production et utilisation du biochar pour la restauration d'un oxisol tropical |
| Hugues Dorion | Base de données nationale sur les effets des perturbations et de la coupe de récupération en forêt boréale canadienne |
| Tasneem Elzein | Impact of logging on the structure of pre-industrial forests in south-eastern Canada |
| François Fabianek(1) | Chauves-souris en forêt boréale: estimation des habitats diurnes potentiels dans le massif des Laurentides |
| François Fabianek(2) | Roost selection by bats at a continental scale: meta-analysis and meta-regressions |
| Laurent Fontaine | Microbe-driven fertility of boreal forests: insoluble phosphorus and potassium made available by ectomycorrhizal fungi and associated bacteria |
| Sara Foudil-Bey | Hétérogénéité chimique de la couverture morte et activité microbienne : étude en microcosme |
| Assu Gil-Tena | Woodpeckers' spatial distribution through fragmented landscapes of boreal forests in Abitibi: a habitat connectivity analysis |
| Martin Girardin | Atténuer les risques de feux de forêt futurs par des modifications de la composition de la forêt: une analyse du potentiel de compensation à travers le Canada boréal |
| Caroline Hamelin | Étude expérimentale de l'effet négatif de l'arbuste exotique envahissant Frangula alnus sur la croissance de semis d'arbres plantés en sous-bois |
| François Hébert | Croissance et dommage par le charançon du pin blanc sur l'épinette de Norvège en fonction du type de plants et de la sylviculture en bas âge |
| Morgane Higelin | Les mousses et leurs traits : acteurs principaux dans le fonctionnement du sous-bois de la forêt boréale |
| Marie-Eve Lajoie | Estimation du taux de recrutement de bois mort dans les forêts naturelles de l'est du Québec |
| Catherine Larouche | La sylviculture : une science au service de l'aménagement forestier |
| Jonathan Lasnier | Enjeux et valeurs innue en sapinière boréale sur le Nitassinan de Pessamit : convergences et divergences avec l'aménagement écosystémique des forêts. |
| Roxanne Mailhot | Les fossés avaloirs améliorent-ils la qualité de l'eau? |
| William Marchand | Évaluation des erreurs d'estimation de l'âge chez l'épinette noire selon l'âge des peuplements |
| Louis Meulien | Back to the future: New validation protocol of LANDIS-II model, based on old forest survey (1930) revisited today. |
| Martha Nigg | Profils transcriptionnels des phases mycéliennes et levuriforme chez Ophiostoma novo-ulmi, agent de la Maladie Hollandaise de l'Orme. |
| Rhita Ouliz | Variabilité spatiale de la disponibilité en biomasse forestière résiduelle: impact sur le réseau d'approvisionnement d'une coopérative forestière. |
| Marine Pacé | Effets de l'ouverture du couvert forestier sur les relations entre les arbres et la strate des mousses et lichens en forêt boréale. |
| Gustavo Palma | Valorisation des cendres industrielles en milieu forestier |
| Mathieu Paradis | Mycophagie du Grand polatouche et comparaison avec le Petit polatouche en zone de sympatrie |
| Geneviève Parent | Profil géographique de la résistance contre la tordeuse des bourgeons d'épinette |
| Lili Perreault | Restauration de services écologiques d'un sol forestier dégradé à l'aide de boues de fosse septique déshydratées |
| Antoine Plouffe Leboeuf | Dendrochronologie des arbres à cavités utilisés par le Pic maculé (Sphyrapicus varius) et le Grand Pic (Dryocopus pileatus) pour la nidification en forêt boréale |
| Julien Ponchart | The fungal tinsels within the Christmas tree. |
| Olivier Pontbriand-Paré | Influence de la structure du paysage sur les communautés de parasitoïdes de la tordeuse de bourgeons de l'épinette Choristoneura fumiferana |
| Jeanne Portier | Caractérisation de la biomasse forestière aérienne dans le secteur de la rivière Romaine - lien avec le régime de feux |
| Hugues Power | Modélisation de la croissance à la Direction de la recherche forestière. |
| Rija Herman Rapanoela | Contraste entre la productivité actuelle et potentielle, et l'influence du feu ainsi que de la composition en espèces en forêt boréale : une étude de cas dans l'est du Canada |
| Émilie Rivest | Les parasitoïdes émergeant des larves de la tordeuse des bourgeons de l'épinette (Choristoneura fumiferana) et leurs hôtes alternatifs dans la pessière noire à l'est du Québec |
| Iskra Rojo | Integrated assessment of the effects after Payment for Ecosystems Services (PES) Program on Conservation Land, Mexico City |
| Laurence Saucier | Régénération du thuya avec les stratégies actuelles de coupe de jardinage. |
| Patricia Sujii | Using spatial population genetics to simulate the efficacy of tropical forest restoration efforts |
| Nelson Thiffault | Forest restoration through facilitation in a subarctic ecosystem |
| Marine Vautier | Réponse précoce de la cellule de peuplier suite à la perception d'un éliciteur de réponses de défense, le chitosan. |
| Jessica Wallace | The Microbiome of Acer saccharum: Altitude and Tree Line Effects in Different Plant Structures. |
************************************************************************ ******************************* Francais ******************************* ************************************************************************
Call for Posters and Presentations
All CFR members are invited to present the results of their research as an oral presentation or poster. Only abstracts presenting results will be accepted for oral presentations. Submissions of CFR student and post-doctoral research projects that are well underway will be given priority by the selection committee.
Submit your abstract by completing the on-line form

before 26 January 2015. The abstract should be limited to between 250 and 300 words in the language in which you will be presenting (English or French). Abstracts not respecting these conditions will be refused. The abstracts cannot be modified after the submission deadline.
Specific instructions for poster - Posters should be set in PORTRAIT format with maximun dimensions of 36 inches wide by 48 inches tall (91.4 cm x 122 cm). Read the following cet article

in Nature to improve the quality of your poster.
Specific instructions for oral presentations - Oral presentations should be 15 minutes in length, followed 5 minutes of questions. Slides should be in PDF or Microsoft PowerPoint format. Office 2010 will be installed on the computers. You can use previous versions of Office, if you do not have version 2010. If you have video or other animation, make sure that the presentation is compatible with PC Windows. Also, because we cannot guarantee access to the Internet, it is important that you save a copy of your presentation on a USB key. Therefore, cloud presentations (on the internet) must not be used (Prezi and others).
Finally, to ensure that the sessions run smoothly, NO internet connections will be permitted during the presentation. Mac users should ensure that they have a version of Office that is compatible with Windows PC.

Contest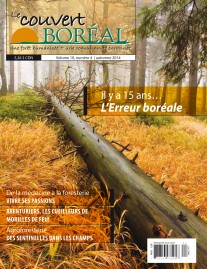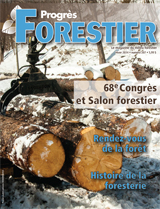 Best oral presentation:

Couvert Boréal will offer a one-year subscription and the opportunity for the winner of the best student oral presentation (as voted by the judges) to write an article (vulgarisé). The winner will also receive a $300 prize from the CEF.

Best poster:

L'Association forestière du sud du Québec (AFSQ ) will offer the book Des feuillus nobles en Estrie et au Centre-du-Québec: guide de mise en valeur and a one-year subscription to the magazine Le progrès forestier , with the possibility of writing an article for the magazine.
Canadian Institute of Forestry Orléans section, will offer a $100 prize, a one-year subscription to the Forestry Chronicle, and include the winner's photo and poster abstract in the "Section News" of the journal.
Door prizes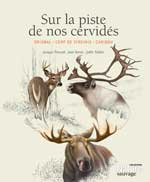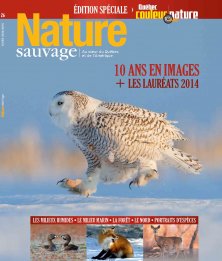 The prizes will be drawn from among the participants at the conference. To be eligible, you must deposit your name badge in the draw box before the conference concludes. The draw will take place following the announcement of the winners for the best poster and best oral presentation, Friday, May 1st, at 5:00 PM.
1st prize: One-year subscription to the magazine Nature Sauvage 
2nd prize: « Sur la piste des cervidés » by Jacques Prescott, Jean Ferron et Joelle Taillon
Wireless network access
Eduroam access - Normally, all CEF students who are already connected to the Eduroam wireless network at their own university should be able to the UQAR network without additional configuration. If this is not the case, we recommend that you configure your laptop BEFORE coming to the conference using the instructions available on this page

. These instructions are provided by UQAR IT Services, but they should work regardless of which university you are coming from.
A wireless network, which is called CEF2015, will be made available only for the duration of the conference. After capturing the signal, open a web browser to obtain authentication and gain access the Internet. You will be directed to the authentication page of UQAR.
Username: invite
Password: dendro767

Partners
************************************************************************ ********************** Toutes les langues ****************************** ************************************************************************