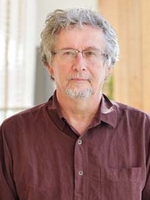 Yves Bergeron
Regular member
Forest ecology
Université du Québec à Montréal
Sciences faculty
Biological Sciences department
Biological Sciences building
Office SB-2395
141, av. du Président-Kennedy
Montréal (Québec) Canada, H2X 3Y7
Université du Québec en Abitibi-Temiscamingue
Institute for Forest Research (IFR) at UQAT
SFM Chair
445 boul. de l'Université
Rouyn-Noranda (Québec) Canada, J9X 5E4
(819) 762-0971 Post 2347
UQAT Page

| UQAM Page

| Chair SFM

| ResearchGate

| Google Scholar

| ORCID

| ACFAS

FORMATION
Postdoctorat Fire ecology, 1990 (Université de Calgary)
Postdoctorat Dendrochronology, 1984 (Centre d'études nordiques, Université Laval)
Ph.D. Plant ecology, 1983 (Université de Montréal)
B.Sc. Biology, 1978 (Université de Montréal)
Dr. Bergeron held a Canadian Research Chair in Forest Ecology and Management

and is director of the NSERC/UQAT/UQAM Industrial Chair in Sustainable Forest Management

.
Studies on ecosystem dynamics
By way of field and lab work, the aim is to better understand the ecological factors responsible for the distribution and dynamics of forest stands. One approach is to study the relationship between abiotic components of the environment (climate, geomorphology, soils) and the distribution of different species or plant communities. Others include historical reconstitution and characterization of natural and anthropic disturbance regimes (fire, windthrow, insect outbreak) affecting forest ecosystem. The determination of demographic structures of species allows a fuller understanding of the relationship between disturbance regimes and the regeneration and succession mechanisms of forest stands.
Dendrochronology (dating method that uses annual growth rings of trees) is the mostly used lab technique. It allows age determination of stems and dating of punctual events such as fires or fluctuations of water levels when looking at scars. It is also used to evaluate the effect of climate (dendroclimatology) and other parameters on radial growth of trees.
Some examples of studies carried out or currently in progress: Jack pine and red pine stand dynamics following fire, historical reconstitution of fire regimes in Abitibi, the influence of water levels fluctuations on black ash stand dynamics, reconstitution by dendroclimatology of over 800 years for white cedar. Growth and dynamics of tree species at their northern limit of distribution.
Applications to silviculture and forest management
The objective is to establish the relationship between the ecological information we have on natural forest ecosystems and the different interventions for timber harvest. The preferred approach is to find out how stand and landscape silvicultural operations can emulate natural disturbances. Studies mostly concern the effect of forest management on ecosystem biodiversity and resilience. This work is done in collaboration with government agencies and the industry, in particular the activities of the NSERC/UQAT/UQAM Industrial Chair in Sustainable Forest Management and the Research Forest of Duparquet Lake (FERLD).
Some examples of studies carried out or currently in progress: Characterization of the biodiversity in old growth forests; Comparison of the effects of fire and harvest on resilience and plant diversity of forest ecosystems; Impact of intensive forestry on biodiversity.
PUBLICATIONS
Yves Bergeron publications are available trough this page. You can also download the EndNote file or the BibTeX file and open the file using JabRef

.
<< Martin Béland | MembresReguliers | Louis Bernier >>