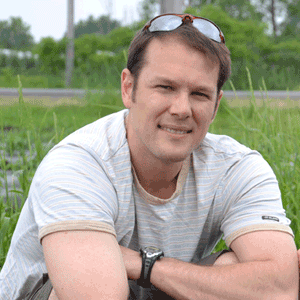 Daniel Lesieur
Research assistant
Database manager
Université du Québec à Montréal
C.P. 8888, Succ. Centre-Ville
Montréal, QC, Canada, H3C 3P8
(514) 987-3000 Poste 1084
Télécopieur: (514) 987-4647
Follow me on ResearchGate

| Facebook

Daniel obtained a technical diploma in forestry (1992), a Bachelor in biology (1998) from University of Montreal and a Master (2000) from UQAM under the supervision of Yves Bergeron and the co-supervision of Sylvie Gauthier. His research project was on the historical reconstitution of forest fire and forest dynamics near the Réservoir Gouin region (Haute-Mauricie).


Since then, he is also collaborating for different projects for the Chair NSERC-UQAT-UQAM in Sustainable Forest Management

, where he developped a expertis in database (Access-MySQL), GIS, JAVA, WEB programming (ASP-PHP-JavaScript).


AVAILABLE DATA
Under restrictions, we have access to full data of the MRN. Please do not hesitate to contact me for further information.

permanent plot (decedal 1-2-3)
temporary plot
SIFORT (SIFORT )
Quebec forest fire archives (1972-2008)
Forest fire studies (see Bergeron et al. 2006 )
Data from the web:
PUBLICATIONS
Panama City vue de Causeway, Panama

Vallée de l'Okanagan, Canada

Visiteur impromptu dans un datalogger (BCI - Panama)

Avocat, El Vallee (Panama)

Inniskillin, Niagara-on-the-Lake

Pommes, Oka (Canada)

Pêches, Sainte-Agathes-des-Monts

Sirop d'érable 2008,Sainte-Agathes-des-Monts

Cerises, Peachland (Canada)