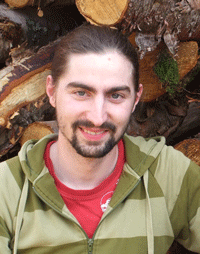 Lukas Seehausen
Former M.Sc. student

Influence of partial cutting on hemlock looper (Lambdina fiscellaria) and spruce budworm (Choristoneura fumiferana) parasitism

Université Laval
Supervisor: Éric Bauce
Co-Supervisor: Jacques Régnière

Current address:
University of Toronto
Faculty of Forestry
33 Willcocks Street
M5S 3B3, Toronto, Ontario,
Canada


Project description

My studies investigate the influence of partial cutting at two intensities, 25% and 40% stand basal area removed, on parasitism of hemlock looper, Lambdina fiscellaria (Guinée), and spruce budworm, Choristoneura fumiferana (Clemens). Parasitism of hemlock looper pupae was significantly reduced one and three years after treatments. Two years after treatments, parasitism of fourth and fifth instar spruce budworm larvae was significantly reduced by partial cutting of both intensities. However, this influence disappeared in the following year. Furthermore, the study demonstrated that artificial rearing diet of the spruce budworm does not significantly influence parasitism of exposed larvae in the field.



Education and training


September 2012 - present: PhD candidate in forest entomology, University of Toronto, ON, Canada

December 2011 - August 2012: M.Sc. candidate in forest entomology, Université Laval, QC, Canada

2010: Trainee, forest entomology, Université Laval, Québec, QC, Canada.
Natural resistance of white spruce against defoliators, impact of partial cutting on insect pest resistance.

2009-2010: Trainee, animal ecology, Université Laval, Québec, QC, Canada.
Spatial analysis of snow tracking data.

2006 - 2009: B.Sc. in forestry, Albert-Ludwigs-Universität Freiburg, Germany

2009: Trainee, Butterfly Project El Bosque Nuevo, Santa Cecilia, Costa Rica.
Ecological research on butterflies, Development of a method to study the role of UV in flower search behaviour by tropical butterflies.



Peer Reviewed Articles

Short-term influence of partial cutting on hemlock looper (Lepidoptera: Geometridae) parasitism. Seehausen M.L., Régnière J., Bauce E. and Berthiaume R. (2015) Agricultural and Forest Entomology: DOI: 10.1111/afe.12113.

Adaptation of an outbreaking insect defoliator to chronic nutritional stress. Quezada García R., Seehausen M.L. and Bauce E. (2015) Journal of Evolutionary Biology 28: 347-355.

Influence of partial cutting on parasitism of endemic spruce budworm (Lepidoptera: Tortricidae) populations. Seehausen ML, Régnière J, Bauce É and Berthiaume R. (2014) Environmental Entomology 43: 626-631.

Does spruce budworm rearing diet influence larval parasitism? Seehausen ML, Bauce É et Régnière J. (2013) The Canadian Entomologist 145: 539-542.