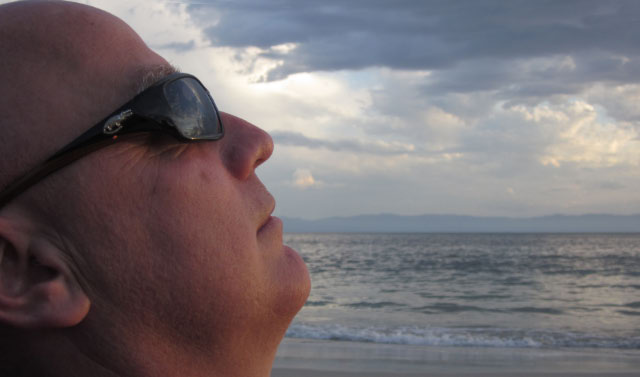 André Desrochers
Regular Member
Animal Ecology/Conservation
Université Laval
Faculté de foresterie et géomatique
Département des sciences du bois et de la forêt
Pavillon Abitibi-Price
2405 rue de la Terrasse
Québec (Québec) G1V 0A6
Canada

(418) 656-2131 poste 2908

Department Site

Former Personnel

•
Fanny Senez Gagnon

(Stage 2010)

•
Josianne Bégin

(Stage 2010)

•
Lukas Seehausen

(Stage 2009)

•
Damien Délisle

(Tech. 2009)

•
Jean-Christophe Aznar

(Postdoc 2008)

•
Victor Haumesser

(Stage 2008)

•
Johan Bérubé

(Tech. 2008)

•
Mathilde Jean-St-Laurent

(Tech. 2007)

•
Marco Laforce

(Tech. 2006)

•
Serge Lemay

(Tech. 2006)

---

Former Students
Director
•
Hermann Frouin

(M.Sc. 2011)

•
Marie-Hélène Hachey

(M.Sc. 2011)

•
Mélanie Major

(M.Sc. 2011)

•
Ophélie Planckaert

(M.Sc. 2009)

•
Charles Vigeant-Langlois

(M.Sc. 2008)

•
Daniel Idiata-Mambounga

(M.Sc. 2008)

•
Patrick Rousseau

(M.Sc. 2008)

•
Ghislain Rompré

(Ph.D. 2007)

•
Adam Hadley

(M.Sc. 2006)

•
Laetitia Huillet

(M.Sc. 2006)

•
Yves Turcotte

(Ph.D. 2005)

•
Julie Bourque

(Ph.D. 2004)

•
Marc Mazerolle

(Ph.D. 2004)

•
Jacques Ibarzabal

(Ph.D. 2001)

•
Louis Imbeau

(Ph.D. 2001)

•
Marianne Courteau

(M.Sc. 2001)

•
Marc Bélisle

(Ph.D. 2000)

•
Sophie Calmé

(Ph.D. 1998)

•
Bruno Drolet

(M.Sc. 1997)

•
Stéphanie Haddad

(M.Sc. 1997)

Co-Director
•
Daniel Lachance

(Ph.D. 2005)

•
Caroline Girard

(Ph.D. 2004)

•
Reijo Hokkanen

(M.Sc. 2004)

•
Véronique St-Louis

(M.Sc. 2000)

•
Valérie Delage

(M.Sc. 1998)
Home | My Academic Background | Research Themes | Findings
Former grads | Publications
WELCOME!

News


April 2013: Looking for a skilled bird bander - for 20 May to 20 July at Forêt Montmorency, with possible extension!
March 2013: Snow tracking of mammals, season 2013, is coming to an end, with sunny and warm days and wet snow around the corner. This year has been quite uneventful, with less-than-optimal conditions most of the time (freezing cold or rain...). Toshinori KAWAGUCHI (Ph.D.) has done a great deal of field work, with a little help from his friends - myself, Martine Lapointe et Charles Villeneuve among others. This winter, the return of the Canada Lynx has been confirmed, and snowshoe hare populations as high as ever since 2000. However, red squirrels were few and far between. For those unaware of this program, we snow-track since winter 2000. Each winter, we walk, ski or drive (snowmodile) 150 km of trails plus ~ 50 km of off-trail transects to record GPS positions of all tracks seen (squirrels, weasels, hares, marten, lynx, wolf, moose, etc). In 13 years, we have surveyed nearly 2000 km of transects and found > 35,000 tracks. None of the legendary cougar though.
March 2013: Still collaborating with colleague Jochen Jaeger (Concordia), who has obtained in 2013 a major grant from the Ministère des tranports du Québec with the goal of evaluating in 3 years the new highway 175 to Saguenay, and its wildlife passages, on American Marten sur and other meso-predators of the Balsam Fir boreal forest. Next winter we hope to capture and GPS track marten to see how they respond to the movement barrier caused by the highway. Actually, we are looking for potential grads and a research professional, the latter for both field work and analysis.
January 2013: No new grads in my lab - I need to concentrate on those already here - as the saying goes, a good thesis is a completed one...

Field work 2013


1) Bat ecology in boreal forests: Forêt Montmorency and Jacques-Cartier National Park (François Fabianek, Julie FAURE-LACROIX, personnel from MRN)
2) Consumption of hypogeous mushrooms by small rodents of the boreal forest (Véronique CLOUTIER)
3) Estimating Nesting Success of boreal songbirds (forêt Montmorency): validating a method developed with Aude CORBANI (PhD)
4) Avian Ecomorphology: when forest fragmentation becomes a selective pressure for wing shape.

MY ACADEMIC BACKGROUND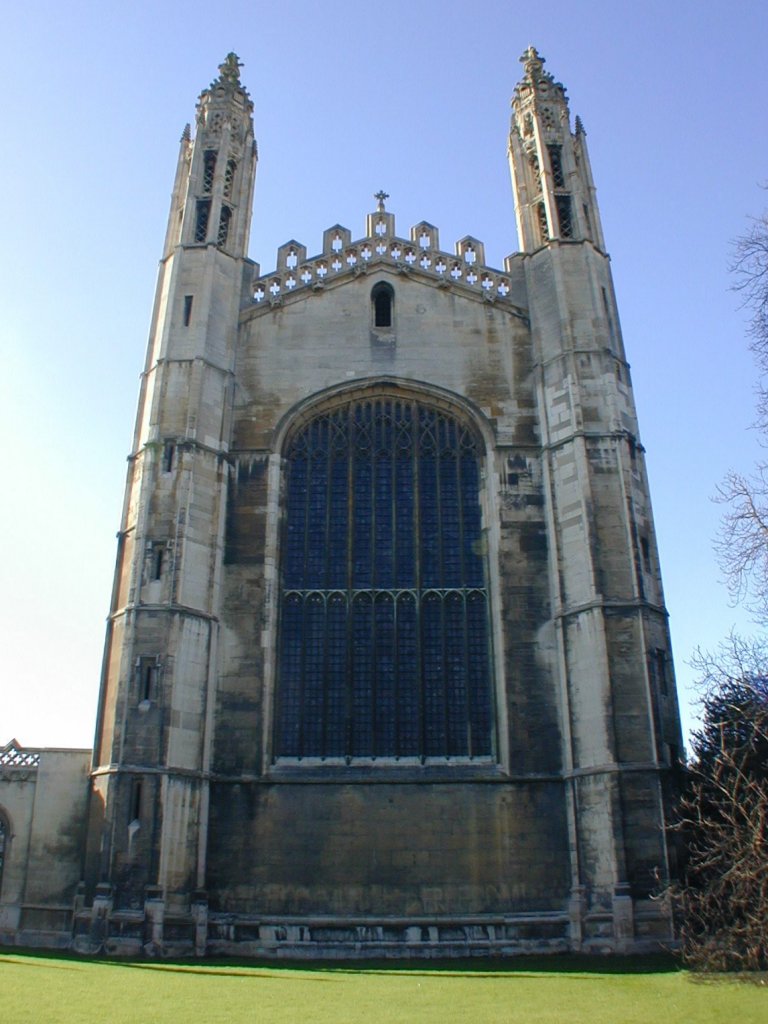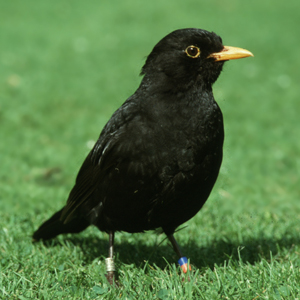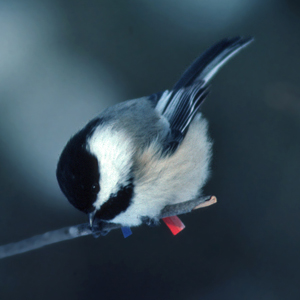 Fellow of the American Ornithologists' Union
*Associate Editor : Avian Conservation and Ecology (ACE-ECO)
Visiting Scholar 2008-2009 (Cornell Lab of Ornithology, Cornell U., NY, USA)
Bioacoustics and avian microevolution
Visiting scholar 2001-2002 (Dept. of Ecology and Systematics, U. of Helsinki, Finland)
Forest fragmentation and habitat selection in Siberian flying squirrels
Postdoc 1993-1994 (Plant Sciences, Université Laval)
Avian communities of exploited vs. natural peatlands
Postdoc 1992-1993 (Biology, Université Laval)
Population Ecology of Greater Snow Geese at Bylot Island, Nunavik
Postdoc 1991 (Zoology, University of Cambridge, UK)
Mating System of Alpine Accentors in the French Pyrénées
PhD in Zoology, 1991 (University of Cambridge, UK)
Age and reproduction in European Blackbirds, Turdus merula
MSc in Zoology, 1988 (University of Alberta)
Ecological correlates of social dominance in winter flocks of Black-capped Chickadees
BSc Biology, 1985 (Université Laval)

RESEARCH THEMES
Animal Ecologists have always been interested in the distribution of animals in natural and man-made landscapes. It has also been of high relevance to conservation biologists. The long-term objective of my research programs is to better understand the influence of landscape on habitat selection by wildlife (mostly birds but sometimes, mammals). I analyze this problem 1) through detailed study of behaviour, often with individually-marked birds, 2) through the analysis of species occurrence over entire landscapes and 3) through simple experiments. Those approaches will remain the basis of my work (and that of my students) in the near future. Additionally, I have recently developed a keen interest in the short-term evolutionary consequences of environmental changes on birds, in ecomorphological as well as behavioral terms.
I have recently broadened emphasis to include winter. I am interested to address the problem of landscape-scale habitat selection under harsh weather conditions in boreal forests harvested for timber (Forêt Montmorency

). I have also broadened the scope to mammals, mostly through spatially-explicit analyses of high-precision data on the tracks they leave on the snow. Most of my research relies on intensive use of linear modeling and Geographical Information Systems (GIS).
Let me present my lab's research under three umbrellas: habitat fragmentation, winter landscape ecology, and peatland bird ecology.

Habitat fragmentation

There is a vast amount of literature on habitat fragmentation, to say the least. A lot of it shows that birds distribute themselves in landscapes according to the amount and pattern of habitat well beyond their home range limits. Yet, we are far from a general understanding of the processes leading to those patterns. Our research frames that problem in terms of two main driving forces, patch isolation and patch quality. Patch isolation: Our research on gap crossing and response to forest edges by birds have had much impact in Landscape Ecology. It suggests that small openings in the forest canopy (roads, small cuts, etc) do indeed pose challenges to dispersing birds. Chickadees, gray jays and three-toed woodpeckers monitored by GPS tend to respond to small open areas by moving along forest edges. Based on our homing experiments (birds caught, marked and released kilometers away), it seems that those "small challenges" posed by gaps add up to major movement limitation over entire landscapes.
But are those challenges sufficient to explain the absence of some breeding birds from isolated forest patches? Our preliminary research suggests that no. Recently, our lab has shown some exciting patterns of clustering in forest bird territories, something that is often suspected but rarely, if ever, quantified in small forest birds. Our recent work points to a relationship between the tendency of species to occur in clusters ("mini-colonies") and their preference for large, unfragmented, forests. Perhaps some birds avoid small forest fragments because they require the presence of conspecific neighbours, to obtain extra-pair fertilizations (e.g. the work by Stutchbury at York, Ontario) or use "public information" provided by neighbours on habitat quality (e.g. the work by Danchin, CRNS, France).
More recently, our lab has been working on long term databases (Ontario Forest Bird Monitoring Program, Christmas Bird Count) to evaluate the stability of bird-landscape relationships through time. I have also initiated collaborations with researchers in the Tropics ( Panama , Gabon ), again on the issues of habitat fragmentation and animal movement.
There sure is scope for exciting new advances in those areas of research, and we are working on it !

Winter landscape ecology

Québec winters pose immense challenges for wintering birds and mammals, and our lab is interested to see if those challenges are exacerbated by deforestation and fragmentation of habitat. For birds, much of the "habitat fragmentation" literature singles out long-distance migrants and the breeding season in mostly agricultural landscapes. Yet, for species spending the whole year in temperate and especially boreal ecosystems, factors limiting their populations are just as likely to occur during the winter.

Apart from the previous and a few other pioneering studies however, our knowledge of landscape effects on nonbreeding birds remains very limited. The problem is of high conservation relevance in boreal forests, where landscapes are rapidly changing due to timber harvest. Given that 12 of 15 forest birds of high conservation concern in boreal forests are nonmigratory, there is an urgency to obtain information on how birds deal with boreal landscape change in winter. Thus, research on wintering birds of boreal forests holds "discovery potential" as much for conservation-oriented as for basic research.

All of our winter research is currently done at Forêt Montmorency, just North of Québec city (75 km). At an altitude of 700-1000 m, with over 6 meters of snowfall each year, the place is perfect for the study of harsh winter (and for cross-country skiing!)



Peatland bird ecology

This research has been going on since 1993 and continues to yield interesting results and opportunities for graduate work. Peatlands in southern Canada have been under attack from a variety of users, mostly agriculture and forestry, but also urbanization and the peat moss industry. Since 1993, we work in collaboration with the Peatland Ecology Research Group

to measure the recolonization of abandoned and restored peatland sites by birds and other animals. Our general approach is to build a long-term database on breeding bird occurrence in sites recovering from various peat extraction methods, as well as bird occurrence on nearby undisturbed sites. We now do bird counts in 15-20 peatlands every six years (was initially 3 years), and the next survey will be in 2011.
So far, we find that although birds do colonize abandoned sites readily, the species communities of post-harvest sites differ greatly from those of nearby undisturbed sites, even after decades of slow vegetation recovery. Our peatland bird research has demonstrated the unique contribution of this ecosystem to southern Québec landscapes' biodiversity. In the next few years, I plan to initiate a detailed analysis of the regional variation and metapopulation dynamics of Palm Warbler, a flagship species closely associated to peatlands.
Forest Bat Ecology

This is a brand new research programme! With the help of my friends from Québec's Ministère des Ressources naturelles et de la Faune (Thanks Anouk and Jacques), as well as a new 3 year grant from FQRNT, we are ready to tackle the mysteries of landscape and forest stand use by those discrete animals of the Boreal. This study is driven by the concern over the fate of bats in exploited forests, a very poorly documented aspect of Québec's forest wildlife. Our concern also arises from the fact that most of our bats belong to forests, and half of them spend most of their time in and around large roost trees. We hope to come up with a basic understanding of the impacts of Québec's forestry practices on the foraging, roosting and reproduction of esp. migratory bat species. We will evaluate habitat selection with acoustic-tracking transects, as well as radio-telemetry. We also hope to get information on flying insect biomass in association to habitats. All in all, this project will be a first step towards a hopefully fruitful long term research and the training of students. In the present context of a new disease, white-nose syndrome, ravaging populations of Myotis bats, the time is ripe to get to better understand those enigmatic little animals. To be continued...
Home | My Academic Background | Research Themes | Findings
Former grads | Publications
<< Emma Despland | MembresReguliers | Annie DesRochers >>