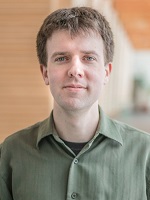 Philippe Marchand
Chercheur associé
Écologie spatiale et biostatistiques

Institut de recherche sur les forêts
Université du Québec en Abitibi-Témiscamingue
445, boul. de l'Université
Rouyn-Noranda (Québec), Canada
J9X 5E4

(819) 762-0971 poste 2364

ResearchGate

FORMATION
Ph.D., Environmental Science, Policy and Management, University of California, Berkeley (2013)
M.Sc., Physique, Université d'Ottawa (2008)
B.Sc., Physique-mathématiques, Université d'Ottawa (2006)
THÈMES DE RECHERCHE
Écologie du mouvement
Distribution spatiale des populations
Modélisation des épidémies forestières
Éco-informatique
PUBLICATIONS
Articles publiés dans des revues avec comité de lecture
Yeager, L.A., Marchand, P., Gill, D.A., Baum, J.K., McPherson, J.M. (2017) Marine Socio-Environmental Covariates: Queryable global layers of environmental and anthropogenic variables for marine ecosystem studies. Ecology, 98(7): 1976.
Dell'Angelo, J., D'Odorico, P., Rulli, M.C., Marchand, P. (2017) The Tragedy of the Grabbed Commons: Coercion and Dispossession in the Global Land Rush. World Development, 92: 1-12.
Zambrano, J., Marchand, P., Swenson, N.G. (2017) Local neighbourhood and regional climatic contexts interact to explain tree performance. Proceedings of the Royal Society B, 284: 20170523.
Marchand, P., Boenke, M., Green, D.M. (2017) A stochastic movement model reproduces patterns of site fidelity and long-distance dispersal in a population of Fowler's toads (Anaxyrus fowleri). Ecological Modelling, 360: 63-69.
Marchand, P., Carr, J.A., Dell'Angelo, J., Fader, M., Gephart, J.A., Kummu, M., Magliocca, N.R., Porkka, M., Puma, M.J., Ratajczak, Z., Rulli, M.C., Seekell, D.A., Suweis, S., Tavoni, A., D'Odorico, P. (2016). Reserves and trade jointly determine exposure to food supply shocks. Environmental Research Letters, 11(9): 095009.
Marchand, P., Harmon-Threatt, A.N., Chapela, I. (2015) Testing models of bee foraging behavior through the analysis of pollen loads and floral density data. Ecological Modelling, 313: 41-49.
Marchand, P., Rancourt, D.G. (2009) General model for the aqueous precipitation of rough-surface nanocrystals and application to ferrihydrite genesis. American Mineralogist, 94(10): 1428-1439.