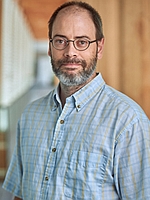 Hugo Asselin
Chercheur régulier
Foresterie sociale et autochtone, écologie forestière, paléoécologie
Université du Québec en Abitibi-Témiscamingue
École d'études autochtones
Chaire en foresterie autochtone
445, boulevard de l'Université
Rouyn-Noranda (Québec)
J9X 5E4 Canada
Téléphone : 1-819-762-0971 poste 2621
Télécopieur : 1-819-797-4727

Page personnelle

| Site départemental

| Chaire AFD

| Google scholar

| ResearchGate

Personnel

---

Directions d'étudiants

Doctorats

•

Annie Claude Bélisle

•

Joanie Caron

•

Dorian Gaboriau

•

Véronique Landry

•

Julia Morarin
Maîtrises

•

Maël Casu

•

Tara-Lynn-Dawn Dantouze

•

Sonia Demontigny

•

Ghislain Drolet

•

Laura Marcela Fuentes Serna

•

Denis Gengoux

•

Maurice Joseph Kistabish

•

Philippe Poliquin

---

Codirections

Doctorats

•

Isabelle Canovas

•

Rodrigue Fapa Nanfack

•

Pauline Suffice

•

Cyndy Wylde
Maîtrises

•

Eva-Marie Nadon-Legault
---

Ancien personnel

•

Chantal Viscogliosi

(Postdoc 2018)

•

Cécile Remy

(Postdoc 2017)

•

Julie Delfour

(Postdoc 2011)

•

Yassine Messaoud

(Postdoc 2011)

---

Étudiants diplômés
Dirigés

•

Abed Nego Jules

(M.Sc. 2018)

•

Mhaly Bois-Charlebois

(M.Sc. 2018)

•

Zacharie Moulin

(M.Sc. 2018)

•

Suzy Basile

(Ph.D. 2017)

•

Tiphaine Després

(Ph.D. 2015)

•

Serge Bordeleau

(M.Sc. 2015)

•

France Oris

(Ph.D. 2014)

•

Papa-Déthié Ndione

(Ph.D. 2014)

•

Samira Ouarmim

(Ph.D. 2014)

•

Benoît Tendeng

(M.Sc. 2014)

•

Yadav Uprety

(Ph.D. 2013)

•

Ahmed El Guellab

(M.Sc. 2012)

•

Khadija Babi

(M.Sc. 2012)

•

Roxane Germain

(M.Sc. 2012)

Codirigés

•

Aurore Lucas

(M.Sc. 2017)

•

Véronique Simard

(M.Sc. 2016)

•

Aïda Ouedraogou

(M.Sc. 2015)

•

Marc-Antoine Guitard

(M.Sc. 2015)

•

Joanie Caron

(M.Sc. 2014)

•

Mario Larouche

(M.Sc. 2008)
FORMATION
Stage postdoctoral en paléoécologie, 2005-2007 (UQAT)
Ph.D. en biologie (paléoécologie), 2005 (Université Laval) Directeur : Serge Payette
M.Sc. en sciences biologiques (écologie forestière), 1999 (Université de Montréal) Directeurs : Marie-Josée Fortin et Yves Bergeron
B.Sc. en biologie avec concentration en écologie, 1997 (Université de Sherbrooke)
BIOGRAPHIE
À l'UQAT depuis 2004, il a d'abord complété un stage postdoctoral en paléoécologie, avant de joindre l'équipe de professeurs du département des sciences du développement humain et social en 2007. Depuis 2008, il est titulaire de la Chaire de recherche du Canada en foresterie autochtone, en plus d'être membre du Centre d'étude de la forêt (CEF), du Réseau de recherche et de connaissances relatives aux peuples autochtones (DIALOG)

et Chercheur associé à la Chaire en entrepreneuriat minier UQAT-UQÀM et Chercheur associé au Centre pour la conservation et le développement autochtones alternatifs (CCDAA). Il est aussi membre de la Table d'harmonisation du Parc National d'Opémicande, de la Commission on Environmental, Economic and Social Policy - International Union for Conservation of Nature (IUCN) et du Research Advisory Board - Northern Policy Institute.
DISTINCTION
2017/08 Membre du Cercle d'excellence de l'Université du Québec (communiqué UQAT ).
THÈMES DE RECHERCHE
Foresterie sociale et autochtone
Écologie forestière
Paléoécologie
Dendrochronologie
Anthracologie
Mes intérêts de recherche sont partagées entre les sciences naturelles et sociales. Du côté des sciences naturelles, mes projets portent principalement sur l'écologie forestière et la paléoécologie, plus spécifiquement sur l'influence du climat et des perturbations naturelles et anthropiques sur le fonctionnement des écosystèmes forestiers. Du côté des sciences sociales, mes projets portent principalement sur la foresterie autochtone, plus spécifiquement sur la documentation des savoirs traditionnels, la gouvernance et la gestion intégrée des ressources et l'acceptabilité sociale des pratiques forestières.
Medicinal plants used by Aboriginal people of the Canadian boreal forest

- Base de données sur les usages traditionnels de plus de 500 plantes de la forêt boréale du Canada créée à partir de l'article Uprety, Y., Asselin, H., Dhakal, A. & Julien, N. 2012. Traditional use of medicinal plants in the boreal forest of Canada: review and perspectives. Journal of Ethnobiology and Ethnomedicine 8: 7.
PUBLICATIONS
Profil Google Scholar

Livres
Chapitres de livre
Livres et actes de colloques publiés à titre d'éditeur
Asselin, H., Bourcier, J., Lafortune, V., Morin, A. and Rodrigue, J., Rousseau, J., St-Pierre, D. and Tulloch, S., Eds. (2001) Actes de la 6e Conférence nationale des étudiants en études nordiques. Université Laval, Sainte-Foy, Québec. (EndNote | BibTeX-CSV | BibTeX | Scholar )
Articles publiés dans des revues avec comité de lecture
Articles publiés dans des actes de colloque (proceedings)
Rapports scientifiques, manuels et autres
Thèses, mémoires et essais
Asselin, H. (2005) Dynamique végétale d'une toposéquence subarctique: interaction entre le climat et les incendies forestiers. Thèse de doctorat, Université Laval. (EndNote | BibTeX-CSV | BibTeX | Scholar )
Asselin, H. (1999) Répartition spatiale de la régénération coniférienne dans le sud-ouest de la forêt boréale québécoise et effet de changements de résolution spatiale sur la classification du couvert forestier. Mémoire de maîtrise, Université de Montréal. (EndNote | BibTeX-CSV | BibTeX | Scholar )
Thèses, mémoires et essais supervisés
Articles publiés dans des revues sans comité de lecture
<< Dominique Arseneault | MembresReguliers | Éric Bauce >>