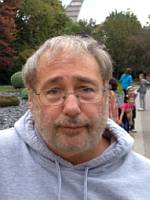 Hank A. Margolis
Former member
Ecophysiology / Ecosystem Ecology / Reforestation
Earth Sciences Division, NASA Headquarters, Washington, DC.






Personnel
Interns

•

Jules-Antoine Bélanger

---

Graduate Student Advisor
---

Former Personnel

•

Jacinthe L'espérance Hamel

(Stage 2013)

•

Carole Coursolle

(Prof. de rech. 2012)

•

Sébastien Cyr

(Prof. de rech. 2012)

•

Sylvie Carles

(Postdoc 2011)

•

Debra Christiansen-Stowe

(Prof. de rech. 2011)

•

Nadya Wahid

(Postdoc 2011)

•

Marc-André Giasson

(Prof. de rech. 2010)

•

Céline Boivenue

(Stage 2008)

•

Catherine Brewster

(Stage 2008)

•

Soumadi Mounirattinam

(Prof. de rech. 2008)

•

Christophe Rouyer

(Stage 2008)

•

Stéfanie Guimond

(Prof. de rech. 2007)

•

Mathieu Godbout

(Prof. de rech. 2006)

•

Sandra Hermle

(Postdoc 2006)

•

Magali Tremblay

(Prof. de rech. 2006)

•

Ali Quoreshi

(Postdoc 2004)

•

Carole Coursolle

(Postdoc 2001)

•

Alison Munson

(Postdoc 2001)

•

Anna Wallstedt

(Postdoc 2000)

•

Mohammed Sghir Lamhamedi

(Postdoc 1999)

•

Qing-Lai Dang

(Postdoc 1996)

•

Yue De

(Postdoc 1995)

•

André LaVallée

(Prof. de rech. 1990)

---

Former Students
Director

•

Isabelle Villeneuve

(M.Sc. 2015)

•

Mustapha Bakry

(Ph.D. 2014)

•

Delphine Boyer-Groulx

(M.Sc. 2012)

•

Jean-Lionel Payeur-Poirier

(M.Sc. 2011)

•

Sylvie Carles

(Ph.D. 2010)

•

Jonathan Boudreau

(M.Sc. 2009)

•

Julie Gravel-Grenier

(M.Sc. 2009)

•

Onil Bergeron

(Ph.D. 2007)

•

Marc-André Giasson

(M.Sc. 2005)

•

Louise Labbé

(M.Sc. 2004)

•

Marie-Claude Martel

(M.Sc. 2004)

•

Caroline Rochon

(M.Sc. 2004)

•

Sara Boivin-Chabot

(M.Sc. 2003)

•

Onil Bergeron

(M.Sc. 2002)

•

Debra Christiansen-Stowe

(M.Sc. 2001)

•

David Gaumont-Guay

(M.Sc. 2001)

•

Daniel Dumais

(M.Sc. 2000)

•

Manuel Lamontagne

(Ph.D. 1999)

•

Raynald Paquin

(Ph.D. 1998)

•

Samba Arona Ndiaye

(Ph.D. 1997)

•

Gaetan Sirois

(M.Sc. 1996)

•

Tiamoko Diakite

(M.Sc. 1995)

•

Marie-Claude Sirois

(M.Sc. 1994)

•

Marie Coyea

(Ph.D. 1993)

•

Mikailou Sy

(M.Sc. 1993)

•

Sophie Calmé

(M.Sc. 1991)

•

Daniel Mailly

(M.Sc. 1991)

•

David Pothier

(Ph.D. 1990)

•

Michel Campagna

(M.Sc. 1989)

Co-Director

•

Hassane Moussa

(Ph.D. 1997)

•

Jelila Boukadida-Benzarti

(Ph.D. 1996)
ACADEMIC FORMATION
PhD honoris causa in carbon cycle science, 2010 (University of Lethbridge, Canada)
Ph.D. in ecophysiology and silviculture, 185 (Oregon State University)
M.Sc. in silviculture, 1980 (Yale University)
B.Sc. in forest management, 1977 (University of Vermont)
RESEARCH THEMES
My research program studies ecophysiology of trees, forests and ecosystems and its application to silviculture and forest management. We have recently focused on the analysis of carbon fluxes obtained by eddy covariance flux towers, the use of stable isotopes, and the development of regional and global models of the carbon cycle. I am also interested in the physiological response of forest tree seedlings to nursery cultural practices and environmental stress after plantation. In past years, I have been involved with research into tropical agroforestry ecosystem function and processes.
BIOGRAPHY
Dr. Margolis was a full professor in the Department of Wood and Forest Science of Laval University in Quebec City, Canada. He conducted research and teaching in forest ecophysiology, climate change, carbon and water cycles, reforestation, silviculture, and forest tree seedling production in nurseries.
From 2001 to 2011, he was scientific director and principal investigator of the Fluxnet-Canada and the Canadian Carbon Program research networks.
The principle objective of Canadian Carbon Program (2007-2011) was the development of a coordinated national-scale effort to reduce the uncertainty in the estimates of the different components of the carbon budget of Canada and North America at daily, monthly and multi-year time steps as well as its relationship to the global carbon budget and climate change. This effort focused on developing close links between large-scale measurement efforts and ecosystem modelling.
Fluxnet-Canada (2002-2007) was a national-scale research network that brought together university and government scientists to study the impacts of ecological disturbance and climate on the carbon cycle of Canada's forests and peatlands. The network included ~30 intensive research sites for which the exchanges of carbon dioxide, water, and energy between the ecosystems and the atmosphere were measured by the eddy covariance technique. The network developed a data base that is publicly accessible on the fluxes and the associated ecological and meteorological data that is used by scientists throughout the world. The core of this network was expanded into the Canadian Carbon Program in 2007 which further developed both the measurements and the modelling.
Dr. Margolis was also the scientific director for the Canadian university component (12 universities) of the Canada-USA Boreal Ecosystem-Atmosphere Study (BOREAS) from 1992 to 1997 that involved NASA, the Canada Centre for Remote Sensing, Environment Canada, and Natural Resources Canada. This project also focused on biosphere-atmosphere exchanges as measured at different spatial scales in order to improve our knowledge of the role of the boreal forest biome in climate change. The ecosystem models were then subsequently incorporated into both large scale operational weather models and climate change models.
Dr. Margolis has also led research on forest tree seedling production including the physiological effects of frost, nursery irrigation, and physiological genetics. A current focus is assisted migration. Assisted migration is one of the main tools available to foresters to adapt forestry to predicted climate change in a manner that maintains forest productivity. However, assisted migration programs require a solid scientific knowledge of how the ecophysiology of different tree provenances adapt and acclimate to a changing climate. Previous seedling work has focused on the effects of irrigation on tree seedling production, frost hardiness, and the influence of temperature and carbon dioxide on the physiology and growth of tree seedlings.
DISTINCTIONS
November 2012: Along with 150 other authors, the article "Climate control of terrestrial carbon exchange across biomes and continents" that appeared in 2010 in the journal, Environmental Research Letters" was awarded the 2012 International Norbert Gerbier-Mumm Prize from the United Nations World Meteorological Organization.
October 2010: Honorary Doctorate Degree, University of Lethbridge
October 2007: Expert Reviewer, North America chapter of the Working Group 2 (Impacts and Adaptation) IPCC Assessment Report 4 which was the basis for the award of the Nobel Peace Prize.
PUBLICATIONS
Profil Google Scholar

Books
Book chapters
Edited books and proceedings
Peer-reviewed articles
Articles published in proceedings
Boyer-Groulx, D., Carles, S., Lamhamedi, M.S., Beaulieu, J., Stowe, D.C., Margolis, H.A., Rainville, A., Bernier, P.Y., Bousquet, J. (2011) Réponses morpho-physiologiques des familles d'épinette blanche aux changements climatiques. In Comptes-rendus du Colloque « Production de plants forestiers au Québec: la culture de l'innovation ». Pages 107-112
Scientific reports, manuals and others
Lamhamedi, M., Rainville, A., Benomar, L., Villeneuve, I., Beaulieu, J., Bousquet, J., Margolis, H.A., DeBlois, J., Lambert, M.-C. (2017) L'écophysiologie, un atout pour réussir la migration assistée des sources génétiques d'épinette blanche. Avis de recherche forestière 89, Gouvernement du Québec, Ministère des forêts, de la faune et des parcs, Direction de la recherche forestière
Theses, dissertations and essays
Margolis, H.A. (1985) Carbon and nitrogen allocation patterns of 2-0 Douglas-fir seedlings following nitrogen fertilization in the autumn. PhD thesis, Oregon State University
Supervised theses, dissertations and essays
Non peer-reviewed articles
<< | MembresReguliers | >>