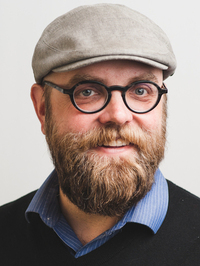 Christopher Buddle
Regular member
Entomology
Université McGill
Macdonald-Stewart Building
Faculty of Agricultural and Environmental Sciences
Department of Natural Resource Sciences
21111 Lakeshore Road
Ste. Anne de Bellevue (Quebec) H9X 3V9
Canada

(514) 398-8026


Other site

arthropod ecology blog

| newwinnewwin%
Google scholar

Personnel
Professionals

•

Jean-Francois Aublet

---

Graduate Student Advisor

Doctorates

•

Stéphanie Boucher
Master's

•

Vinko Culjak Mathieu

•

Jessica Turgeon

---

Co-Advisor

Doctorates

•

Sarah Loboda

•

Gail MacInnis
Master's

•

Anthony Zerafa
---

Former Students
Director

•

Marie-Eve Chagnon

(M.Sc. 2018)

•

Shaun Turney

(Ph.D. 2018)

•

Elyssa Cameron

(M.Sc. 2016)

•

Crystal Ernst

(Ph.D. 2015)

•

Dorothy Maguire

(Ph.D. 2015)

•

Étienne Normandin

(M.Sc. 2014)

•

Raphael Royauté

(Ph.D. 2014)

•

Sarah Loboda

(M.Sc. 2013)

•

Kathrin Sim

(M.Sc. 2013)

•

Alida Mercado

(Ph.D. 2012)

•

Joseph Bowden

(Ph.D. 2011)

•

Meggy Hervieux

(M.Sc. 2011)

•

Agnes Kwasniewska

(M.Sc. 2009)

•

Maxim Larrivée

(Ph.D. 2009)

•

Kathleen Aikens

(M.Sc. 2008)

•

Andrea Déchêne

(M.Sc. 2008)

•

Carol Frost

(M.Sc. 2008)

•

Tara Sackett

(Ph.D. 2008)

•

Zachary Sylvain

(M.Sc. 2008)

•

Michel Saint-Germain

(Ph.D. 2007)

•

Tania Motchula

(M.Sc. 2006)

•

Annie Webb

(M.Sc. 2006)

Co-Director

•

Christopher Cloutier

(M.Sc. 2017)

•

Sean Boyce

(M.Sc. 2009)

•

Catherine Bailey-Jourdain

(M.Sc. 2006)
ACADEMIC BACKGROUND
Postdoc in ecology, 2002 (Miami University)
Ph.D. in environmental biology and ecology, 2000 (University of Alberta)
B.Sc. in ecology, 1996 (University of Guelph)
RESEARCH THEMES
Chris Buddle has been working at McGill since 2002, in the Department of Natural Resource Sciences at McGill's Macdonald Campus. His research program is focused on the biodiversity and community ecology of insects and spiders, with an emphasis on Arctic systems. He has long been involved with academic programs and administration in the Faculty of Agricultural and Environmental Sciences, most recently teaching field biology and ecology in the Environmental Biology Program, and holding the position as Associate Dean (Student Affairs). Chris was appointed Dean of Students at McGill, on 1 August 2016, for a five-year term.
Arthropods (including insects, spiders and their relatives) comprise much of the known biodiversity of the planet, and contribute vastly to ecosystem functions. However, we know very little about what mechanisms explain species diversity of many terrestrial arthropods, and one common theme running throughout my research program is about exactly this. Additionally, it is important to understand how and in what way insects and spiders are affected by our demands on natural resources. One way to aid in conservation of biodiversity is to learn more about the role of arthropods in important ecosystem processes, and to understand some of the links between habitat features, ecosystem processes and arthropod communities.
I was originally trained as an ecologist, but learned about the value of good taxonomy when completing my Ph.D. on spiders occurring in Alberta's boreal forest. Good ecology is built upon good taxonomy, and ecologists must strive for accurate species-level identifications, and the value of natural history information cannot be understated.
RECENT DISTINCTIONS
November 2006 - Recipient of the C. Gordon Hewitt Award from the Entomological Society of Canada , for an early-career (under 40) researcher showing important contributions to entomology in Canada.
June 2008 - Macdonald Campus Award for Teaching Excellence
PUBLICATIONS
Profil Google Scholar

Books
Spicer Rice, E., Buddle, C.M. (2018) Dr Eleanor's Book of Common Spiders. University of Chicago Press. (EndNote | BibTeX-CSV | BibTeX | Scholar )
Book chapters
Ernst, C.M., Vinke, K., Giberson, D., Buddle, C.M. (2013) Insects in education: creating tolerance for some of the world's smallest citizens. In The Management of Insects in Recreation and Tourism. (Lemelin, R.H., Eds.) Cambridge University Press, pages 289-305. (EndNote | BibTeX-CSV | BibTeX | Scholar )
Cady, A.B., Buddle, C.M. (2007) Spider Predators. In Handbook of Forage and Rangeland Insects. (Lamp, W.O. and Berberet, R.C. and Higley, L.G. and Baird, C.R., Eds.) Lanham, MD, USA, Entomological Society of America & APS Press, pages 138-142. (EndNote | BibTeX-CSV | BibTeX | Scholar )
Marshall, S.A., Buddle, C.M., Sinclair, B.J., Buckle, D.J. (2001) Spiders, flies and some other arthropods of the Fathom Five Islands and the upper Bruce Peninsula. In Ecology, culture, and conservation of a protected area: Fathom Five National Marine Park, Canada. (Parker, S. and Munawar, M., Eds.) Leiden, The Netherlands, Backhuys Publishers, pages 191-229. (EndNote | BibTeX-CSV | BibTeX | Scholar )
Edited books and proceedings
Peer-reviewed articles
Articles published in proceedings
Anthony, S.E., Buddle, C.M., Hoye, T.T., Hein, N., Beckers, N., Sinclair, B.J. (2018) Thermal limits of spiders, mites, and pseudoscorpions from Arctic and temperate habitats. (EndNote | BibTeX-CSV | BibTeX | Scholar )
Scientific reports, manuals and others
Theses, dissertations and essays
Buddle, C.M. (2000) Spider communities in boreal mixed-wood forests: succession, species interactions and habitat utilization. PhD thesis, Department of Biological Sciences, University of Alberta, Edmonton, Alberta.. (EndNote | BibTeX-CSV | BibTeX | Scholar )
Supervised theses, dissertations and essays
Non peer-reviewed articles
Buddle, C.M. (2009) Bylot Island and the Northern Biodiversity Program: ongoing studies about arctic entomology and arachnology. Newsletter of the Biological Survey of Canada, 28(1):63-65. (EndNote | BibTeX-CSV | BibTeX | Scholar )
Buddle, C.M. (2005) Monitoring biodiversity close to home: collecting generalist arthropod predators from McGill University's research forests. Arthropods of Canadian Forests, 1:3-7. (EndNote | BibTeX-CSV | BibTeX | Scholar )
Buddle, C.M. (2005) A primer on pseudoscorpions and taxonomic status in Canada. Newsletter of the Biological Survey of Canada (Terrestrial Arthropods), 24(1):12-16. (EndNote | BibTeX-CSV | BibTeX | Scholar )
<< Robert L. Bradley | MembresReguliers | Nicolas Bélanger >>